There's no shortage of information and advice on how to successfully run a business generally or an MSP specifically. But which information should you pay attention to?
That's the question we wanted to know the answer to. So we went out to more than 600 MSPs across North America to ask them, and we've published the data in our new MSP Resources and Communities 2023 Report.
In this blog post, we're going to look specifically at the most popular podcasts and video content in the industry. By the end, you'll have a better understanding of which resources your fellow MSPs are turning to for the latest industry insights.
Let's get started.
MSPs Love Video and Audio
First, a note about why we're deep diving on videos and podcasts. The short answer: They're the most popular ways for MSPs to get information:
57% of MSPs watch business-related YouTube videos daily or weekly. A total of 79% watch YouTube videos at least once a month.
54% of MSPs listen to business-related podcasts daily or weekly, and a total of 77% listen at least once a month.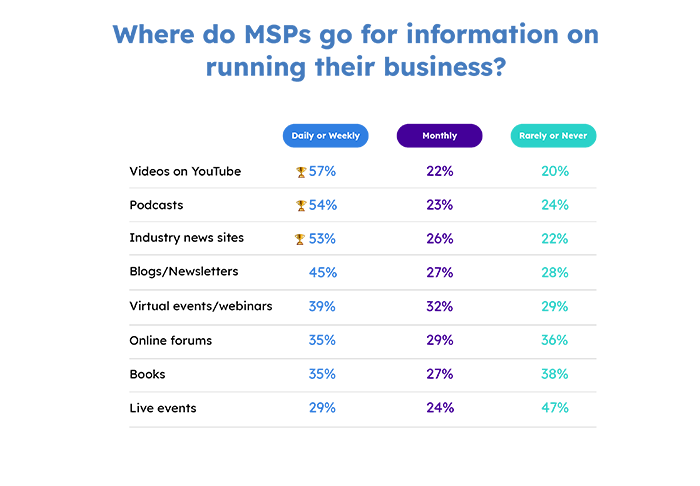 Popular MSP Podcasts
When it comes to learning about how to run a better MSP business, managed service providers listen to podcasts on both general and industry-specific topics.
Half listen to general technology or cybersecurity shows, 41% tune into general business podcasts, and 21% listen to political or economic podcasts.
Drilling into tailored information, 38% of MSPs listen to podcasts focused solely on helping managed service provider businesses.
What MSPs podcasts in particular do they turn to the most? These are the most popular shows ranked by the percentage of survey respondents who had listened to it at least once.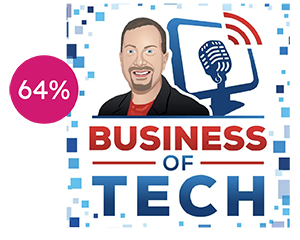 Each day, the flood of technology news hits. In an industry that always changes, those who deliver technology services need to focus on the information that matters to them. The Business of Tech podcast focuses on the news you need to know. Covering both the story and why it matters to the way services are created and delivered, channel veteran Dave Sobel brings you up to speed and gives you resources to go deeper. With insights and analysis, this five minute podcast focuses on the knowledge you need to be effective, profitable, and relevant.


This is a show only for Managed Service Providers and IT support companies. It's made in the UK, and is designed for MSPs all over the planet. Every week we have loads of very specific advice, to help you get more new clients, grow valuable MRR, and ultimately increase net profit – isn't that why we're in business? Plus a special guest, some from our world and some from outside.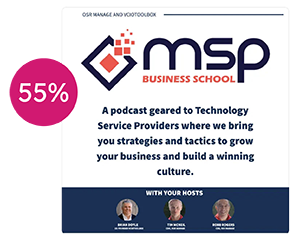 A podcast geared to Technology Service Providers where we bring you strategies and tactics to grow your business and build a winning culture. This podcast helps MSPs and MSSPs accelerate their business through strategies, tips, and tactics to drive sales, marketing, and account management. Join our hosts Brian Doyle, Tim McNeil, and Robb Rogers every Thursday!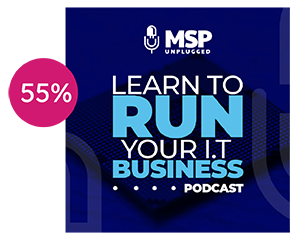 This podcast is where we discuss different ways to run your I.T. business whether you are a one-person shop or leading a growing IT Service provider. This is the place for you.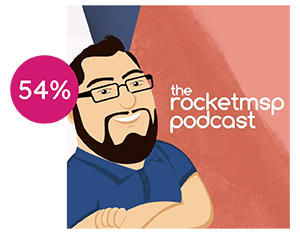 Steve Taylor is making educational, informative, and entertaining content for MSP / TSP business owners along with IT professionals that want to stay up-to-date on the latest tools we use, operational concepts, and insights into the current landscape in the channel. You should care because he doesn't hold back and will ask vendors the questions that MSPs want answers to, not just the fluff they want to sell.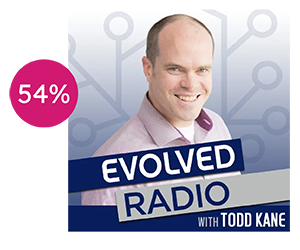 Evolved Radio Podcast: Interviews with technology experts, industry thought leaders, business leaders and other interesting minds. Exploring the evolution of business and technology.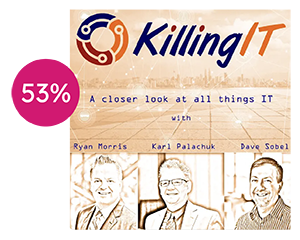 IT authors and entrepreneurs Ryan Morris, Karl Palachuk, and Dave Sobel provide commentary on the changing world of technology opportunities and emerging tech. We want to expand the discussion from the SMB IT channel to all things tech – with one eye on the future and the other on profits. Join us!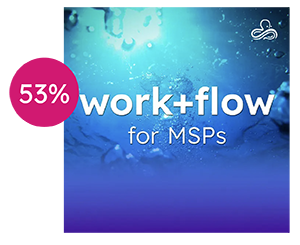 The dream: Own an MSP business that generates great income, all on a sustainable work schedule with a minimum of stress. The struggle: Keeping your head up under gruelling workloads, constant pressure, and never-ending change. This you? It's time to find your flow. Workflow for MSPs explores the ways managed service providers can bring balance and ease to all aspects of their tech business, from finance and operations to team management and client care. Join host Jennifer Tribe every two weeks as she brings you real stories and practical techniques to help you grow a happier, healthier MSP.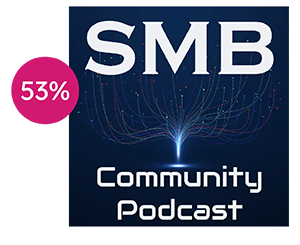 SMB Community Podcast
Podcasts, articles, and reference materials for Managed Service Providers. Brought to you by internationally recognized MSP Consultant Karl W. Palachuk.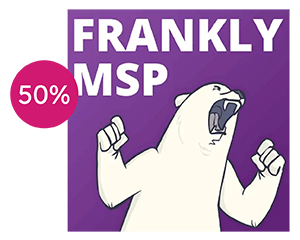 ROAR! Frankly MSP is a bi-weekly podcast that helps managed service providers run an IT business with productivity, efficiency, and profitability. We go off the beaten path to bring you interviews, insights, and analysis from worldwide experts and fellow MSPs who've cracked the success code. Featuring practical tips and news you can use, each episode of Frankly MSP will leave you inspired, energized and ready to take action.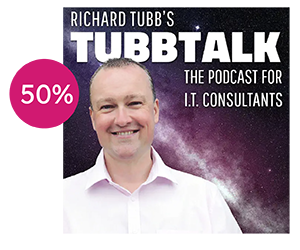 Richard Tubb, a leader and keynote speaker in the MSP community, brings interviews and updates on products, services and success stories in the Managed Service Provider world.
Popular MSP YouTube Channels
What kind of video content do MSPs seek out on YouTube?
Product training videos and tutorials top the list with 51% and 48% of the vote, respectively of MSPs watching these kinds of videos. Following not too far behind are product and vendor reviews (46%), webinar recordings (41%), product marketing videos (35%), and livestreams (32%).
Here are the top 7 MSP-specific channels by percentage of respondents who say the channel has useful information.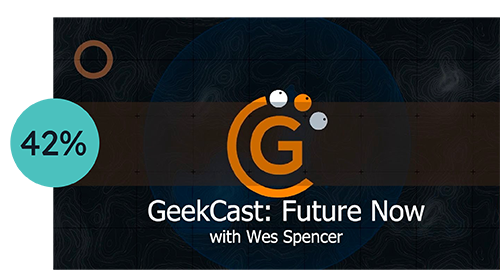 MSP Geek is a community of managed service providers, and business application specialists with a myriad of expertise and job roles. We are here to provide content and information to better help MSPs better serve their customers.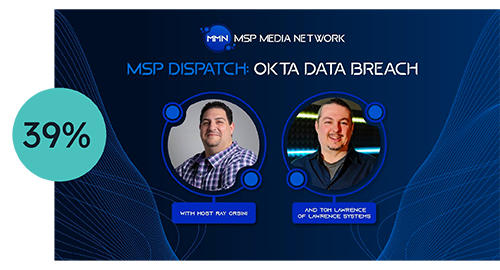 MSP Dispatch is your source for news, community events, and commentary in the MSP channel. Hosted by Tony Francisco and Ray Orsini.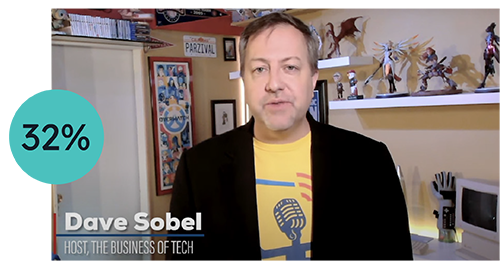 Each day, the flood of technology news hits. In an industry that always changes, those who deliver technology services need to focus on the information that matters to them. The Business of Tech covers both the story and why it matters to the way services are created and delivered. With insights and analysis, this five minute podcast focuses on the knowledge IT services companies need to be effective, profitable, and relevant.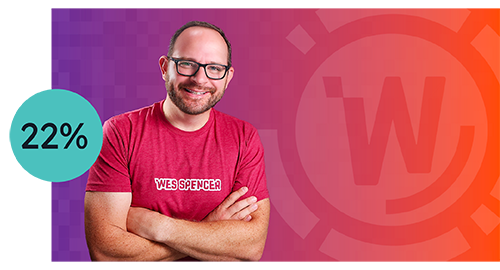 My name is Wes Spencer, and I'm a technologist, cybersecurity executive, and all-around nerd. Follow me for all kinds of awesome info from software startups and funding, cryptocurrency, and other awesome tech related things.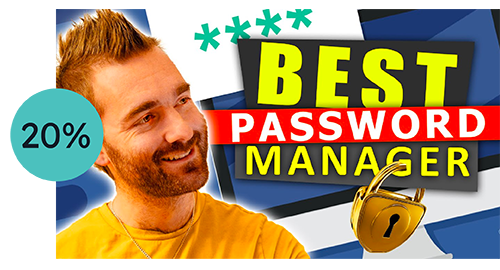 My name is Pete Matheson and in 2011 I started my own UK MSP IT Business and in 2020, grew it to over £1m in turnover, 16 Staff, before we sold it on the 5th March (Pre-Pandemic, talk about timing!) Since then, I've been asked to help other MSP IT Business Owners to achieve similar results with their own businesses, and so 'Not a Business Coach' was born! This is your place for MSP specific content which I hope will share my views and experiences of owning, managing, operating, growing and selling an MSP.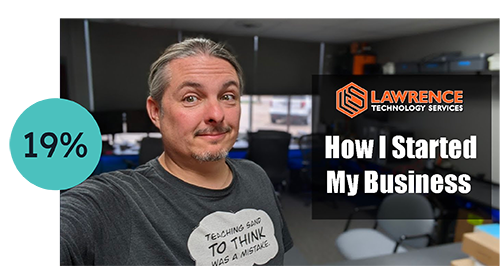 Lawrence Systems YouTube channel offers a look at how we run our company, the products we use and solutions we provide for our clients. We discuss and create tutorials for firewalls, storage solutions, MSP tools, security tools and open source topics. We do a live show every Thursday where we engage with our audience and have some laughs about working in the IT industry.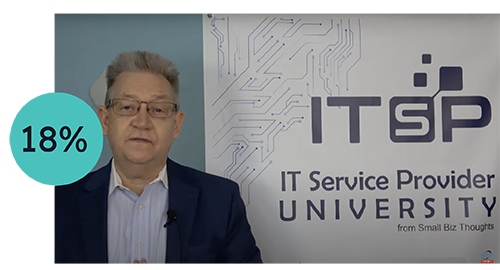 Small Biz Thoughts is [Karl Palachuk's] brand for educational (and just plain fun) materials focused on computer consultants, technical professionals, and all IT Service Providers who support small and medium sized businesses.
---
Is there an MSP podcast or YouTube channel you love that's not on the list? Tell us in a comment below.
Want to know what other resources MSPs rely on, like books, news sites, blogs, and online forums? Download a free copy of the MSP Resources & Communities 2023 Report.