Easily migrate from your current MSP platform to Syncro using our super powerful importers!
Import Customers, Contacts, Tickets and Notes to Syncro from ConnectWise with a single click.
Import Customers, Contacts, Ticket History, Site Configs, and all your Autotask Endpoints
Need an importer for another MSP Platform? We'll happily build you one, just send us an email at help@syncromsp.com
Xero
New to Syncro: an integration with Xero cloud accounting software. Online accounting with Xero opens up a world of opportunities to increase efficiency, streamline the way you manage your business, and add moments of beauty into your working day. You can now tie your Syncro customers, invoices and payments to Xero so your accounting system always reflects your Syncro activity.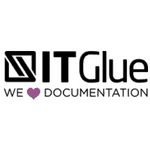 This award-winning, SOC 2-compliant documentation management platform allows you to find, track and know everything about your client data. Learn more here.
Zapier is Internet glue connecting this app to 500+ other web-based apps you are already using.
Integrate Syncro with Warranty Master™ to better track client warranties, generating sales opportunities for you and reducing risk for your clients.
CloudBerry Online Backup gives you a reliable and highly-configurable Managed Backup Solution that you can sell to your clients.
Syncro's preferred merchant solution with special negotiated pricing and the most complete integration available.
Flowroute is the best VoIP carrier and with their new SMS API you can use them for your Syncro SMS inbound & outbound.
Turn data points into actionable insights with the most powerful Business Intelligence platform on the block.
Develop your internal Wiki and get everyone on the same page. Complete with pre-set templates for the most-used MSP Documentation.
Two-Factor Authentication makes it easy to secure you and your clients' data and prevent unauthorized access. Works with Google Authenticator or similar apps.
Book meetings without the endless back-and-forth emailing by adding the Appointment Booking widget directly onto your website.
Keep your customer database in sync with your MailChimp account so you can send beautiful messages and stay top-of-mind.
Where MSP work happens! Get instant notifications streamed directly into private Slack channels about the team and customer activity you care about.
Sync your Syncro calendar with Office 365 calendars hosted exchange to always keep your figurative ducks in a row.
WooCommerce
WooCommerce is one of the most popular and affordable "shopping carts" available.
Start Your 30-Day Free Trial
Create an account today to claim your 30-Day Free Trial of Syncro and experience the power of a truly integrated MSP platform.