Helping you run a profitable MSP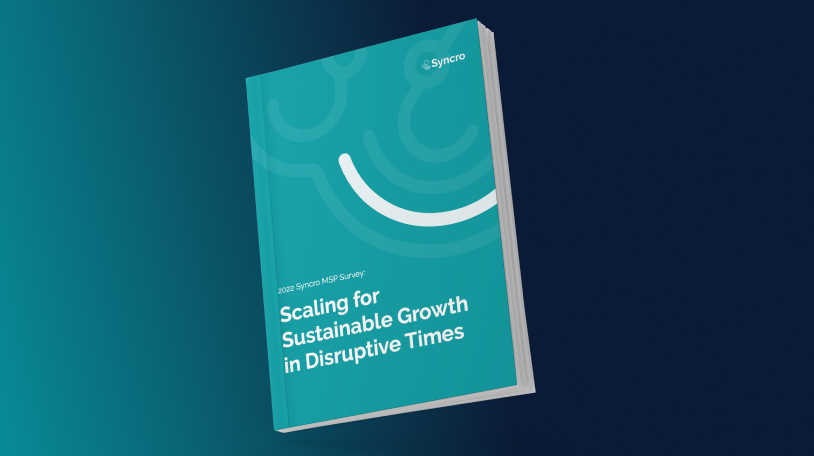 2022 Syncro MSP Survey
For our 2022 Syncro report, we sat down with MSPs to create a comprehensive picture of how they're planning and delivering on growth—and we came away with a clearer picture of how growth itself sets the stage for future sustainability.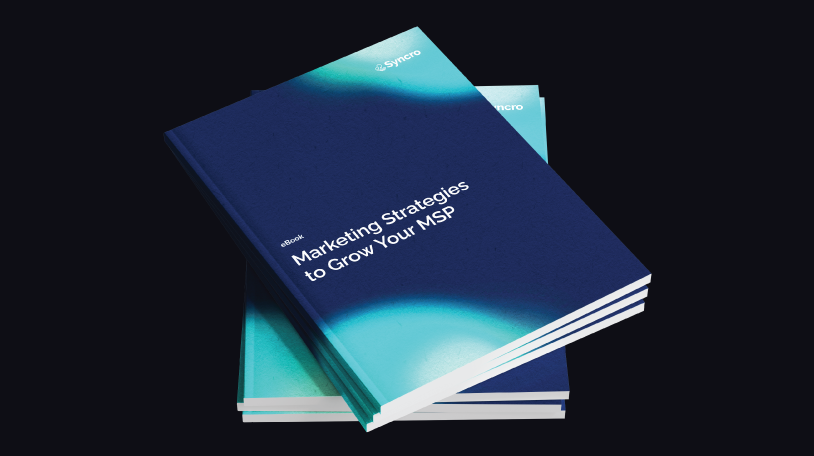 Marketing Strategies to Grow Your MSP
We've compiled an ebook full of effective marketing strategies and tactics for MSPs of all sizes. Marketing is an investment, not just an expense.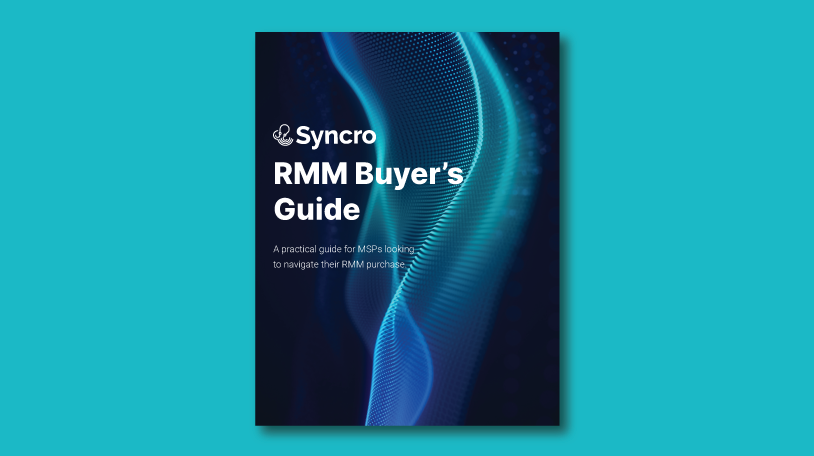 RMM Buyer's Guide
We've developed a comprehensive software buyer's guide to help you pinpoint which elements produce ROI. With our guide, you'll be able to select RMM tools that will streamline your workflows and strategically position your business to grow profitably.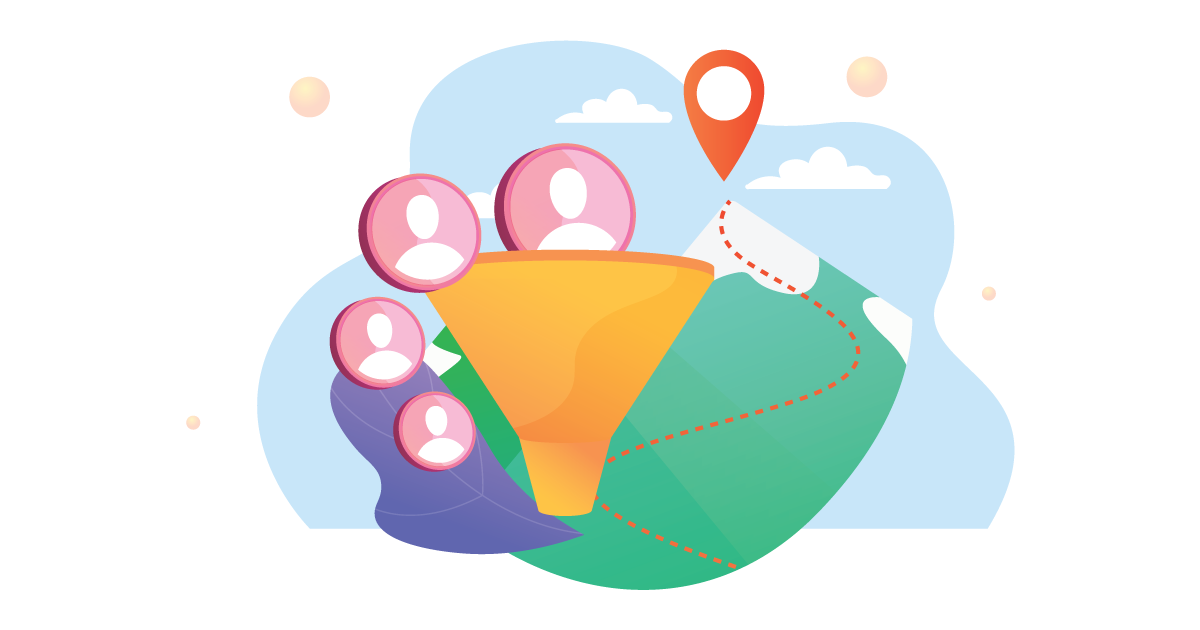 Why Should You Map Your Customer Journey?
From the point a person first searches on a keyword and finds your business to the decision to buy something and become a customer, they're on a journey.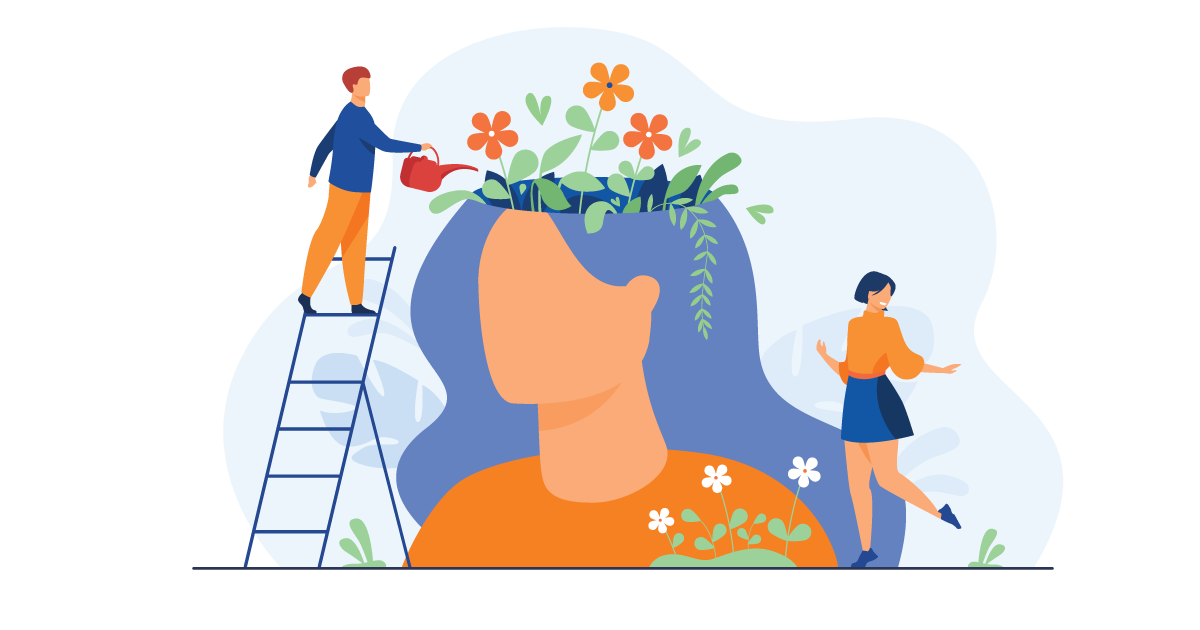 Encouraging Mental Health Awareness at Your MSP
As many MSPs update their mental health practices and learn how to best serve their employees, it is important to know the dos and don'ts for mental health support and awareness.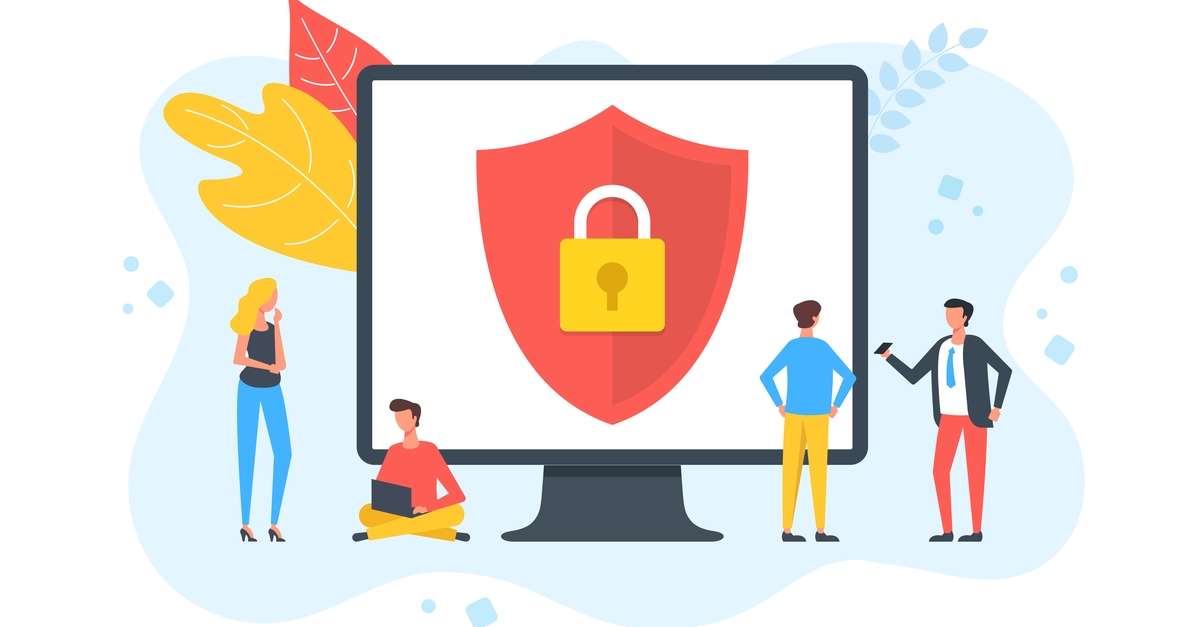 MSP Patch Management: Streamlining the Process
With society's ever-increasing reliance on technology, patch management has become an essential element of maintaining a functioning cybersecurity posture.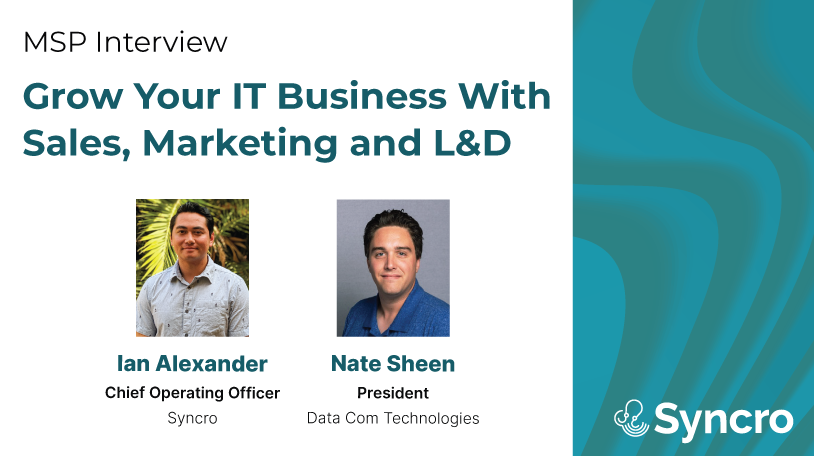 Growing Your IT Business With Sales, Marketing and L&D
Syncro's Chief Operating Officer, Ian Alexander, sits down with Nate Sheen, the owner of Astoria (formerly DataCom Technologies) to discuss how Nate transitioned from a one-person break-fix shop to a six-person managed service provider.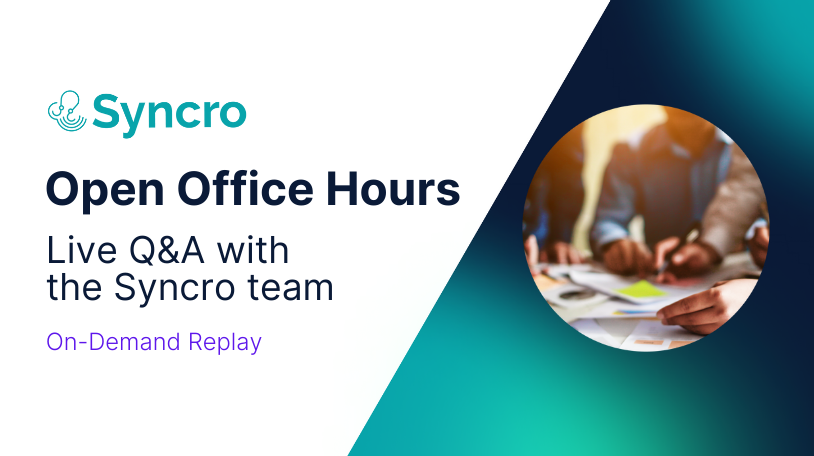 Open Office Hours - 02/04/22
Join the Syncro team as they answer user questions and share the latest tips and tricks for getting the most out of Syncro's all-in-one RMM & PSA capabilities.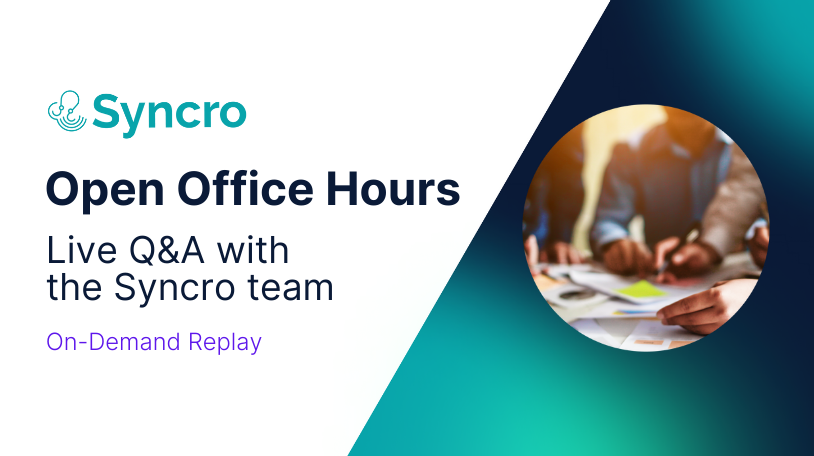 Open Office Hours - 01/28/22
In this Open Office Hours webinar, the Syncro sales team joins in to share insights and answer questions from our partners.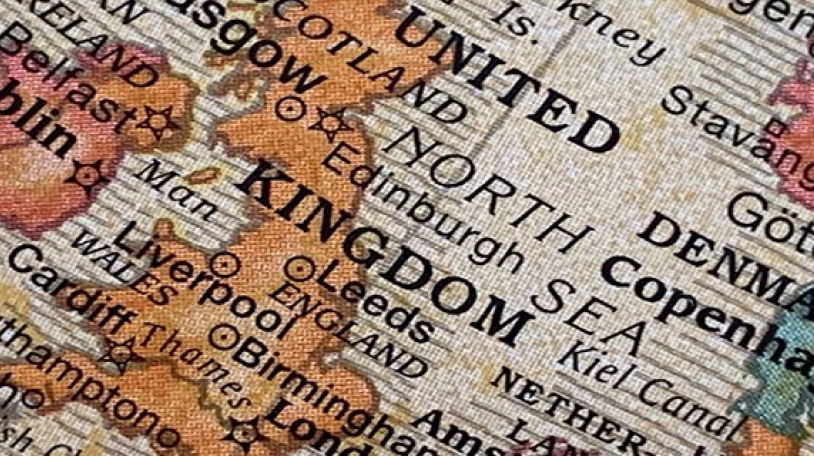 Syncro steps up support for UK MSPs
PSA and RMM player Syncro has set its sights on expanding its presence in the UK market and reaching out to more managed service providers (MSPs) that are seeking a fresh partner.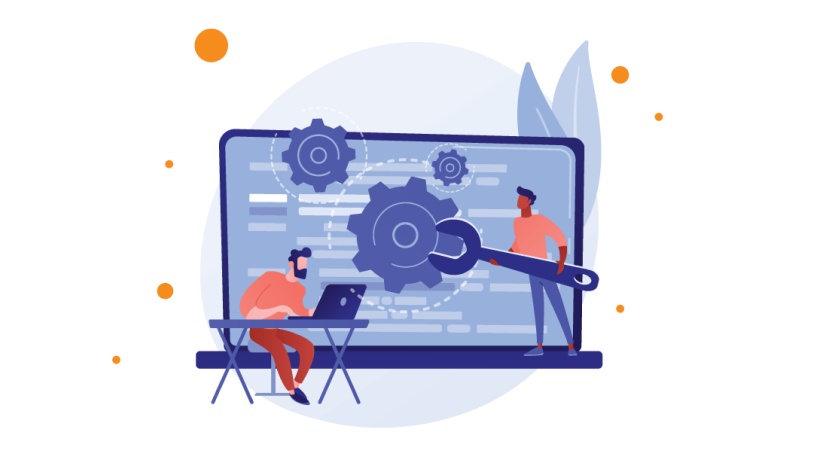 OS Patch Management News
Announcing new improvements to our OS Patch Management functionality.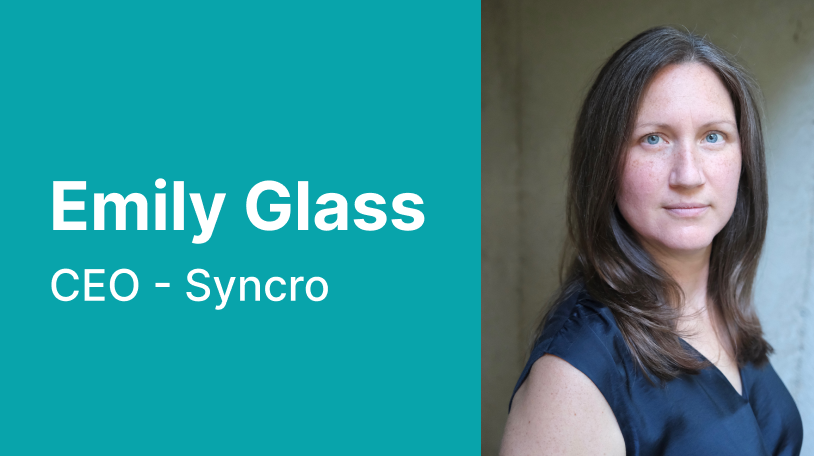 Women in Tech Interview – Emily Glass
Montreal-born Emily Glass is the newly-hired CEO of next-gen MSP platform Syncro. Emily is no stranger to the MSP industry. She formerly served in executive roles at Datto over a period of five years. As Customer Experience Officer, Emily built an award-winning support experience for MSPs.
Get a started with a fully-featured free trial today to experience our automated solution