Community Driven = Happy Customers
Our customers tell their own story of why switching to Syncro was the best choice for their MSP.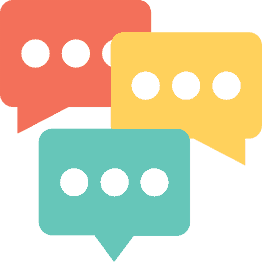 Watch our Customer Spotlight Reviews
Read on and discover all the ways we make our customers happy
"Syncro offer the best value of products I've tried"
"Syncro has exceeded my expectations and saved me money compared to many of the alternatives. I've spent far more for my PSA and RMM tools and gotten a lot less.
I'm really pleased with the integration of other products. They are well thought out and work better than many other tools. The invoice and payment integration with QuickBooks and my merchant provider is great and saves me time every month.
The ability to use multiple products is also nice.
I also enjoy working with the Syncro team members. Everyone from sales and support have been great to work with."
"The Modern MSP RMM/PSA you need now"
"The best feature of the system is the integrated nature of both RMM and PSA. Having the ability to customize the system to your needs for information to store or managing your assets makes our day to day easier."
"Great combination of functionality, reliability and value for money"
"I really like the fact that most of what I want is under one roof and, for my needs, there is integration with the rest. I also love the fact I get a response to my questions or ideas, which on my travels I have found as lacking elsewhere."
"Helps maximize effort and improve profits"
"The integration with RMM and PSA, billing and marketing. They are always improving and adding useful features."
"Great for those that don't like bloat"
"Features, UI, and workflow are all sensible, and they prioritize feature development well based on real-world usage."
"Syncro works great for my small business"
"I really like that it's pretty much a glorified version of RepairShopr. I used to use that platform, but decided I wanted to offer my customers a little more. It's affordable and I really like how the invoicing is integrated with the MSP side of things."
"Syncro saved me from myself"
"While I love the ease of use and the low cost, the best part for me was time tracking and billing. I found that it paid for itself in less than a month by tracking my time and keeping me from leaving money on the table (remote access integration helped even more.)
The platform also led me to a cloud service provider and managed AV (I was reselling nothing before) and those integrations, along with recurring billing, makes extra income easier.
It just really made my business easier and more profitable (even though I'm still a really small fish) and is allowing me to plan for expansion. Without Syncro, I'd still be stuck in the break-fix mindset. (also, the user community support is awesome. and I just realized that I'm not posting in a Syncro group)"