Community Driven = Happy Customers
Our customers tell their own story of why switching to Syncro was the best choice for their MSP.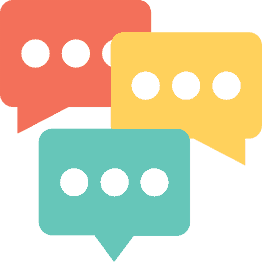 Watch our Customer Spotlight Reviews
Kyle Kenyon | Owner
Pro Tech Guy
Paco Lebron | CEO
ProdigyTeks
Ross Decker | Director of Operations
Sagester Associates Group
Read MSP company reviews and see all the ways we make our clients happy
"Syncro offers the best value of products I've tried"
"Syncro has exceeded my expectations and saved me money compared to many of the alternatives. I've spent far more for my PSA and RMM tools and gotten a lot less.
I'm really pleased with the integration of other products. They are well thought out and work better than many other tools. The invoice and payment integration with QuickBooks and my merchant provider is great and saves me time every month.
The ability to use multiple products is also nice.
I also enjoy working with the Syncro team members. Everyone from sales and support have been great to work with."
"The Modern MSP RMM/PSA you need now"
"The best feature of the system is the integrated nature of both RMM and PSA. Having the ability to customize the system to your needs for information to store or managing your assets makes our day to day easier."
"Great combination of functionality, reliability and value for money"
"I really like the fact that most of what I want is under one roof and, for my needs, there is integration with the rest. I also love the fact I get a response to my questions or ideas, which on my travels I have found as lacking elsewhere."
"Helps maximize effort and improve profits"
"The integration with RMM and PSA, billing and marketing. They are always improving and adding useful features."
"Great for those that don't like bloat"
"Features, UI, and workflow are all sensible, and they prioritize feature development well based on real-world usage."
"Syncro works great for my small business"
"I really like that it's pretty much a glorified version of RepairShopr. I used to use that platform, but decided I wanted to offer my customers a little more. It's affordable and I really like how the invoicing is integrated with the MSP side of things."
"Syncro saved me from myself"
"While I love the ease of use and the low cost, the best part for me was time tracking and billing. I found that it paid for itself in less than a month by tracking my time and keeping me from leaving money on the table (remote access integration helped even more.)
The platform also led me to a cloud service provider and managed AV (I was reselling nothing before) and those integrations, along with recurring billing, makes extra income easier.
It just really made my business easier and more profitable (even though I'm still a really small fish) and is allowing me to plan for expansion. Without Syncro, I'd still be stuck in the break-fix mindset. (also, the user community support is awesome. and I just realized that I'm not posting in a Syncro group)"
"Fantastic RMM and PSA"
"Amazing product and support. We have used SolarWinds for years but were having issues with patching and occasional wacky anti-virus performance on servers. Could not get good support on SolarWinds and frequently would get billed incorrectly.
Syncro is SO much better in many ways. First its super easy to setup.. really, took maybe an hour with no tech support from the company. When you do have questions you get fast response from support. No contract and free trial.. They don't need it because the product runs rings around the competition. Perfect integration with Connectwise Control and Bitdefender. Virus alerts are pushed up to Syncro and remote control is a snap. Scripting engine is awesome, you can push results into custom fields, output is saved in history, can auto generate and close tickets, automate remediation, and plenty of community scripts available for your modification. Having the option of using Webroot instead of Bitdefender is fantastic.. especially if you run into some compatibility issue or just want to test an alternative AV.
The PSA is just what we needed to track service requests. The web portal that is accessed from the tray icon has been very well received by clients. The phone app makes it easy and quick to check open tickets and alerts.
At first it didn't seem like there was as much monitoring going on with Syncro over SolarWinds.. Now that we are a bit more proficient with the product, problems are being handled faster and less issues are falling though the cracks. I love that on the main asset page is show all the recent activity including adding and removing software, alerts, and script actions.
New features are constantly being rolled out. The latest one I'm using is SNMP monitoring. I dismissed it at first but after checking it out, its pretty cool.. You can setup monitors for anything on your networks that offers SNMP.. Great for printers and routers or switches. You can setup alerts and open tickets with automation based on low toner or high CPU utilization. Pretty cool.
We are saving hundreds each month by switching to this product and getting far better results. Its a no brainer and wish we had made the switch sooner."
"Syncro is the solution I have been waiting for!"
"Syncro provides a one-stop solution for my business. I have an MSP business along with a brick and mortar retail service location and find that it takes care of many needs that were formerly taken care of by different solutions. Now with syncro everything I need, RMM,PSA, Remote Access Help Desk and even my email lists and reminders are all in one spot at one cost point. No added cost per endpoints!"
"Syncro is a great MSP platform that is constantly adding features."
"It is full featured from PSA to RMM so that you can almost have one tool to run your business, and in the areas that they are weak, I feel like they are listening to their partners and trying to improve. I've yet to see a software platform improve so much since I've partnered with them. Also, their subscription model (per technician) is a game changer."
"Syncro – The best RMM/PSA we have found."
"There are two things that stand out about Syncro, the community, and the development path."
"Best in the Space"
"The thing I like most about syncro is the fact that it is designed specifically for MSP like my company. I have tried dozens of different software solutions but none of them can come close to how vertically integrated and comprehensive Syncro is."
"Improved service and customer satisfaction"
"Syncro has allowed us to automate some time consuming tasks when initially setting up a client. At the same time, it makes sure that our clients stay in the loop about every step and makes it easy to lodge any support ticket.
It has also integrated our branding quite nicely, giving the idea of a coherent service offering by us."
"Only RMM/PSA I'll use!"
"It's a one stop shop for everything I need to run my MSP. New features come out almost daily. Product integrations expand as much as new features. The Syncro staff are fantastic and responsive. The price for what you get is super underrated. It's a no-brainer for any MSP to start here before trying anything else."
"Amazing customer service… Great product"
"I have an amazing rep, Brandi Crown.
Everyone I have dealt with at syncro is awesome. The product is excellent and it's will priced"
"Syncro is what MSPs are looking for"
"It's intuitive to use. Things are where you'd expect them to be."
Experience the Power of a Truly Integrated MSP Platform
Rod M.
"Moving to Syncro was a great decision"
"I am a one man IT Consulting business serving mostly business clients in a hybrid break-fix / MSP model. I was using Solarwinds before but it was cost prohibitive to deploy costly agents to client machines. With Syncro, I can easily deploy a full-featured agent to every client system for a reasonable annual fee. I have used custom polices to either fully manage or simply monitor client issues depending on my client relationship."
Eric F.
"Syncro makes life easier"
"Syncro is very flexible, allowing us to customize how we work with it. But it's not super complicated like AutoTask was. I love the appointment booking module and the integrated emsisoft antivirus offerings.
I especially like that you get unlimited RMM endpoints. This lets us boost our business by putting our RMM and remote-assistance tools on ALL our customer computers, making it really easy to resolve problems in the future."
Nick L.
"Best Next-gen MSP Solutions"
"Rapid development and communication with user community."
Carl L.
"Syncro is on its way to replace any of the 'big boys' in the RMM PSA market"
"Excellent security, client on boarding, patching, inventory"
Peter J.
"This product and its support is like a breathe of fresh air."
"Having all our day to day tools in one place under one pane of glass greatly improves our efficiency. The Syncro community is given the opportunity to request changes/improvements in the Syncro product on a regular basis, I have personally seen 5 great improvements implemented with this QOL (Quality Of Life) community program since we started using Syncro. They really do listen to their customers"
Ross D.
"Best single decision we have ever made."
"Syncro works. Period. The financials are high leverage, I can estimate, invoice, and take payment in under a minute. Workflows, RMM direct integration, worksheets, email blasts, script engine. etc… We were Autotask, Centrastage,Kaseya for years. We were never as well taken care of, as often listened too, or as genuinely a part of the development rhythm as we have been with this product, this company, and this community. You CANNOT get this anywhere else."
Aaron G.
"Syncromsp Rmm solution is the best"
"I like that the dev team is doing it's best to add all the function that we as MSP need. They are always helping us do better. During the time of hardship the have stepped up and put us first as the consumer.
I also think for the price and power you can get a better solution. I can speak for everyone but for me after testing so many different solutions I found the best for me. That's Syncromsp"
Douglas B.
"Syncro is my 6th RMM as a MSP and I dont see myself looking for another."
"Syncro has a very easy to use interface. The Developers are always expanding this platform and listening to us MSPs.
Very powerfull scripting. Realtime"
Nathan S.
"Great software, even better: very responsive company!"
"The fact we can speak and ask for things, and the company listens to users, is great. Unheard of in this industry and very welcomed! Kudos"
Duane L.
"Best RMM/PSA we have used"
"The system overall is great. Very light weight on endpoints. The integrations with our software packages is also very nice."
Aaron C.
"Very very good. Best decision I've made for my business growth. With some issues."
"The management tools and automation have allowed me to multiply my time in a way that drove profitability and has helped me expand faster than I thought I would. By having these tools, I was empowered to go out and really start selling sooner and more broadly than I was able to before.
I really like the speed of development, the weekly open office hours and demos, and the fantastic Facebook group of supportive like-techs.
I am just getting into the depth of automation and integrations, but they seem to be great as well.
I am also pretty blown away by the sales process. I hesitate to even call it that. It's an information process more. I felt no pressure, I had a great rep that was patient and informative (hey Brandi!) and I was able to extend my demo even though it was my fault I just didn't use the tool during my first demo period. This sales attitude is why I switched from my prior toolset. I am so glad I did."
Shane C.
"Very good, and keeps getting better!"
"I feel like Syncro "gets" my business. It's not just the software, it's the entire approach of the organization. MSPs need PSAs and RMMs to make us more capable and more efficient, and Syncro does that. It may not have all the features of the bigger players, but I came from one of those, and I honestly used about 15% of it. I find I am getting much more value from Syncro. The core product just works, and it doesn't take a full-time resource to manage it. The integrations are thoughtful and useful. I am constantly finding ways to do more with it, regularly surprised at the untapped capabilities, and floored by the commitment to regular development and improvement based on customer feedback. There are literally new features and/or fixes every week. The sales team offers ongoing support that is really helpful, and technical support has been good the few times I have needed to use it. The most surprising thing for me I think is the way the whole package speaks of people who care about what they are doing, and the people they are doing it for. That comes though very clearly, and it makes the software and probably more importantly the the organization a joy to work with. I can't say that about most software or organizations in the MSP space! Or any space really, which is sad. Syncro is a gem. Maybe the best decision I made this year."
Ryan P.
"Excellent transition!"
"Brandi made this a painless transition!!"
Casey T.
"Syncro Makes Everything So Easy & Intuitive!"
"I love how Syncro is all inclusive. Billing, tickets, knowledge base, antivirus and RMM all in one! I switched over from RepairShopr, which is another great tool from the same developers of Syncro. However, Syncro is way more feature rich and includes all of the features I was looking for out of an RMM. Before RepairShopr, I was using QuickBooks and Syncro makes QuickBooks look like child's software. I'm honestly so happy with Syncro. Usually about every six months, I reevaluate the software and components that I use for my work and look at better options, but I've never felt the need to while using Syncro.
Syncro's support is also super awesome. Any time I've had any issue whatsoever I have just reached out to support and they've provided me with some of the best support I've received. They all speak English and respond ASAP. Compare that to QuickBooks!"
Get a started with a fully-featured free trial today to experience our automated solution.