It's not about your technical acumen
Andy Cormier is not a tech by trade. Yet he grew his MSP to 12 employees, 1,000+ clients, and $4.5 million in revenue in a handful of years.
How?
As Andy always says, "The MSP business isn't won by techs, it's won by sales."
Now, as partner development director at Syncro, he's focused on helping MSPs be as profitable as they can be.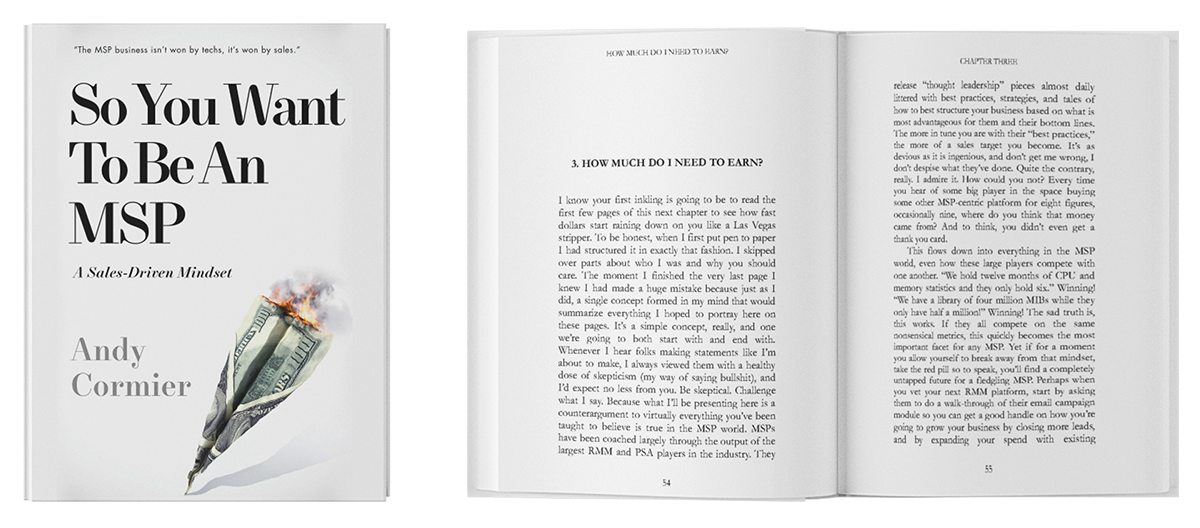 As an MSP, the only asset you have worth selling is your time
How you approach selling that time is the difference between expanding in the first year and expanding in the next three to four years…or not at all.
In Andy's top-rated book, So You Want to be an MSP, you'll discover:
How to play the long game to succeed as an MSP
What customers truly care about—and how to use that to sell
The losing proposition that forces you to leave money on the table
How to use hourly work alongside contracts to build your MSP
When process should not be your focus
And so much more
© 2022 Servably, Inc.