Build your IT help desk your way
Keep your team organized and work flowing smoothly with Syncro's flexible ticketing system. Customize ticket workflows to ensure issues are being handled the way your business runs. Add templated worksheets to common ticket types so your processes are consistent. Never underbill again: Syncro's ticketing integrates directly into billing to capture all time spent and work done.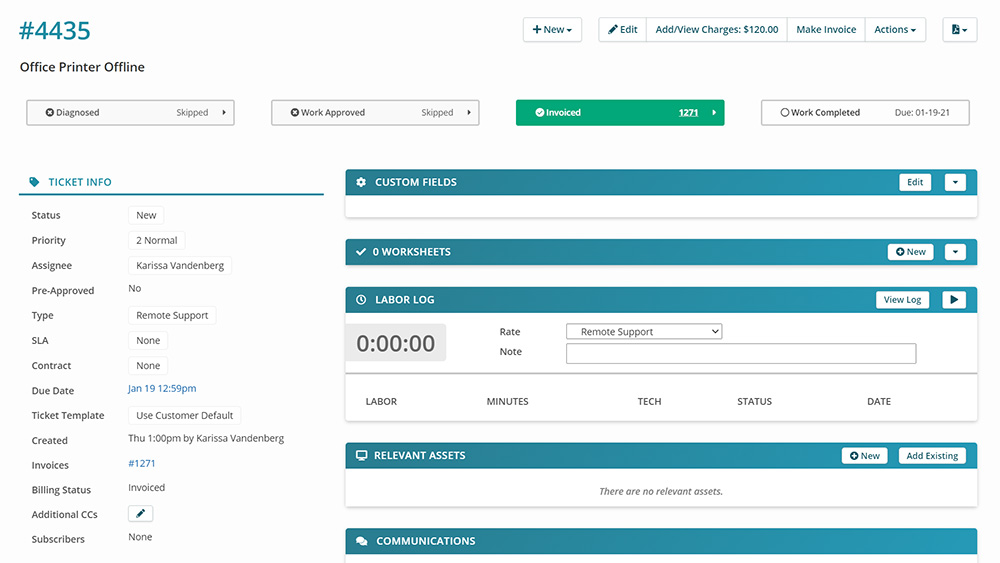 Save time with automated billing
Syncro's powerhouse billing functions help you spend less time on admin while capturing more revenue. Let Syncro dynamically count employees, assets, or policies and bill accordingly so you never have to worry about over- or undercharging clients again. Set up recurring invoices with prepaid billing against stored credit cards. Pull all unbilled ticket charges and add them as line items to a single invoice. Flexible options like these, and integrations into accounting systems like Xero and Quickbooks, mean you're set for success.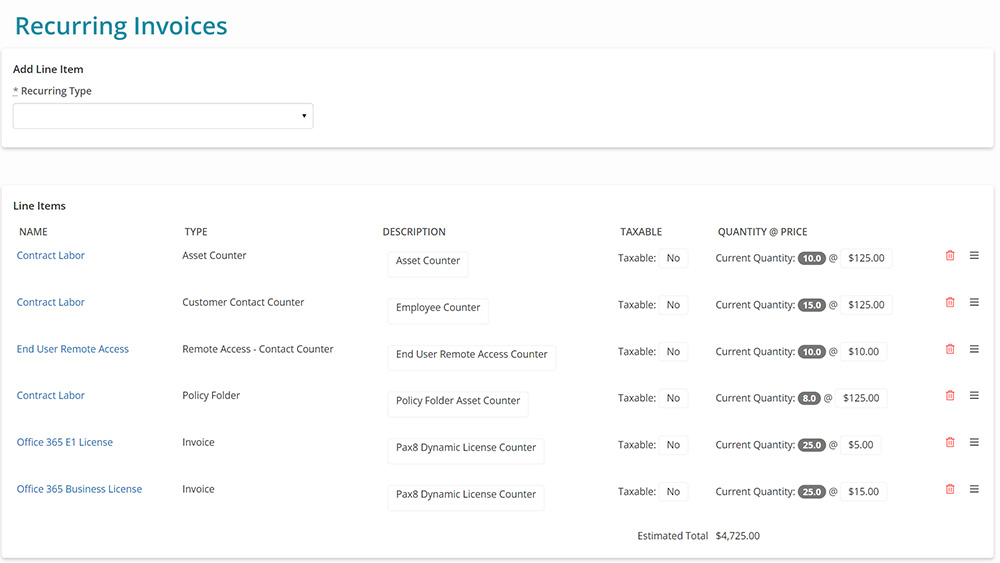 "We're extremely pleased we switched to Syncro. It has unified our software and brought us a much greater ability to manage our customers, their assets, help tickets, and the billing cycle.… All my techs and my billing department love it."  
- Dan C.
Keep clients happy with friction-free communication
Staying in touch with clients is easy with Syncro. Add a system tray icon, branded to your company, to every client device to give them convenient embedded options for contacting you. Live chat, agent contact forms, and email flow directly to ticketing to ensure everything is documented. Set up a branded customer portal where clients can log in to see documentation, review and pay invoices, launch remote sessions into their own assets, or open a ticket. Or use our powerful email function to send broad communications or targeted messages to specific clients.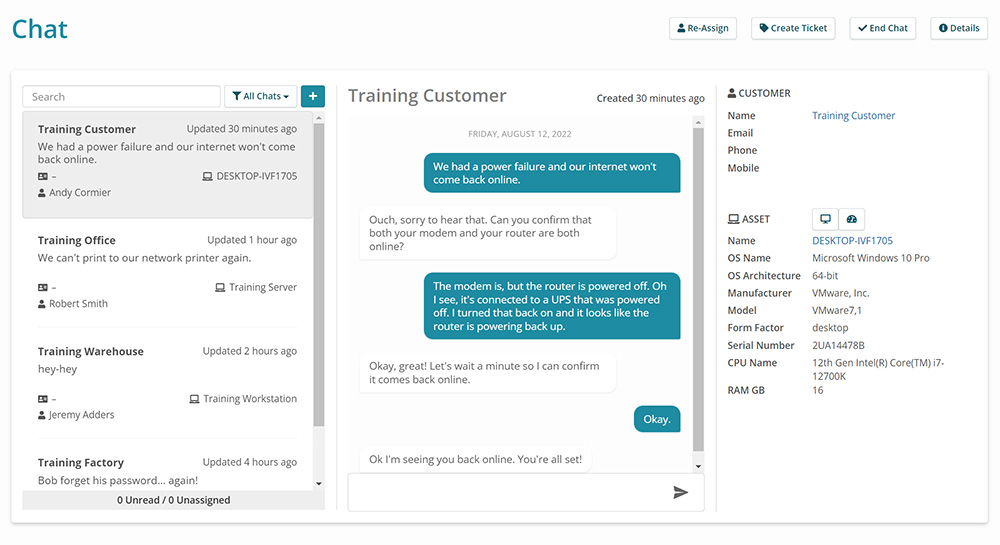 Manage contracts & SLAs
Customize your contracts to fit the varying needs of your customer base, including block hour and all you can eat coverage, as well as per-customer pricing on a product-by-product basis. Attach customizable SLAs and get notified and automatically escalate tickets in danger of breaching contractual agreements.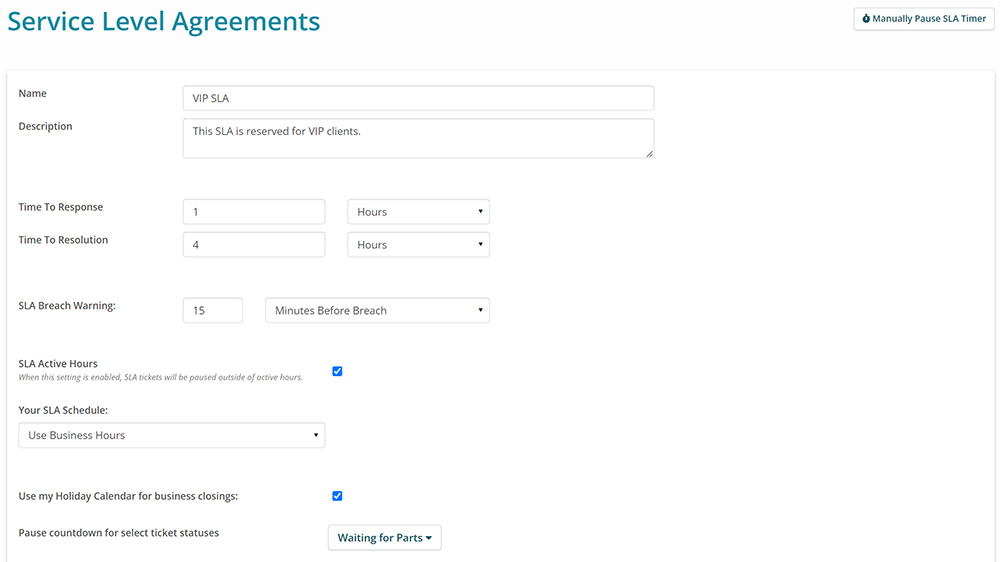 Track ROI with reporting & analytics
Turn data into actionable insights. Monitor, track, and analyze ROI by service, common device issues, detected threats and more from a central MSP dashboard and detailed reports. Discover efficiency and profitably gaps by ranking your customers and your technicians based on the time they've consumed.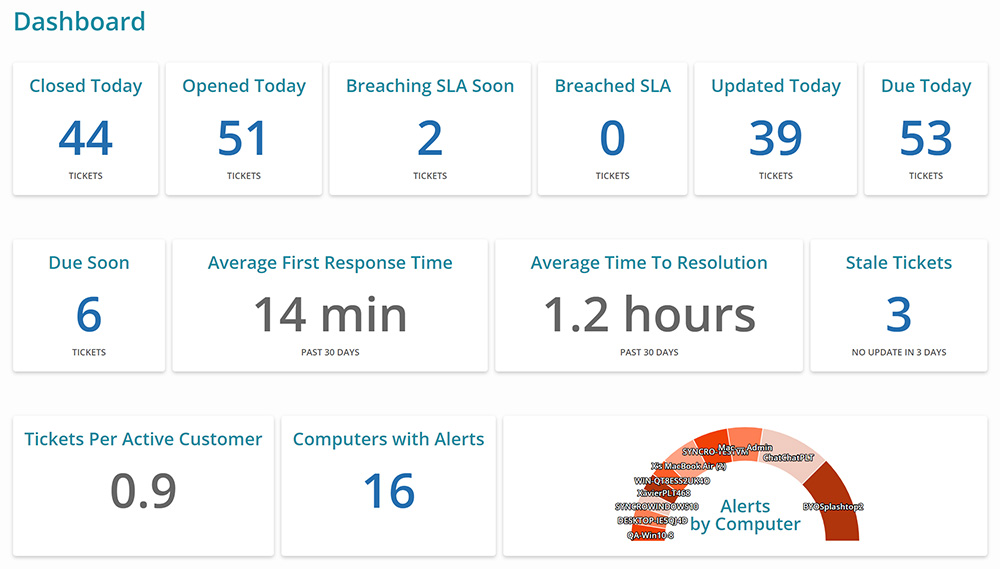 "The management tools and automation have allowed me to multiply my time in a way that drove profitability and has helped me expand faster than I thought I would."  
- Aaron C.