Fully Integrated Scripting and Automation Between Your RMM & PSA Software
These days, technology has helped businesses conduct common tasks more efficiently, including scripting automation. Our scripting engine and automation capabilities are second to none, and the best part is: you'll have them up and running in a day. No university required.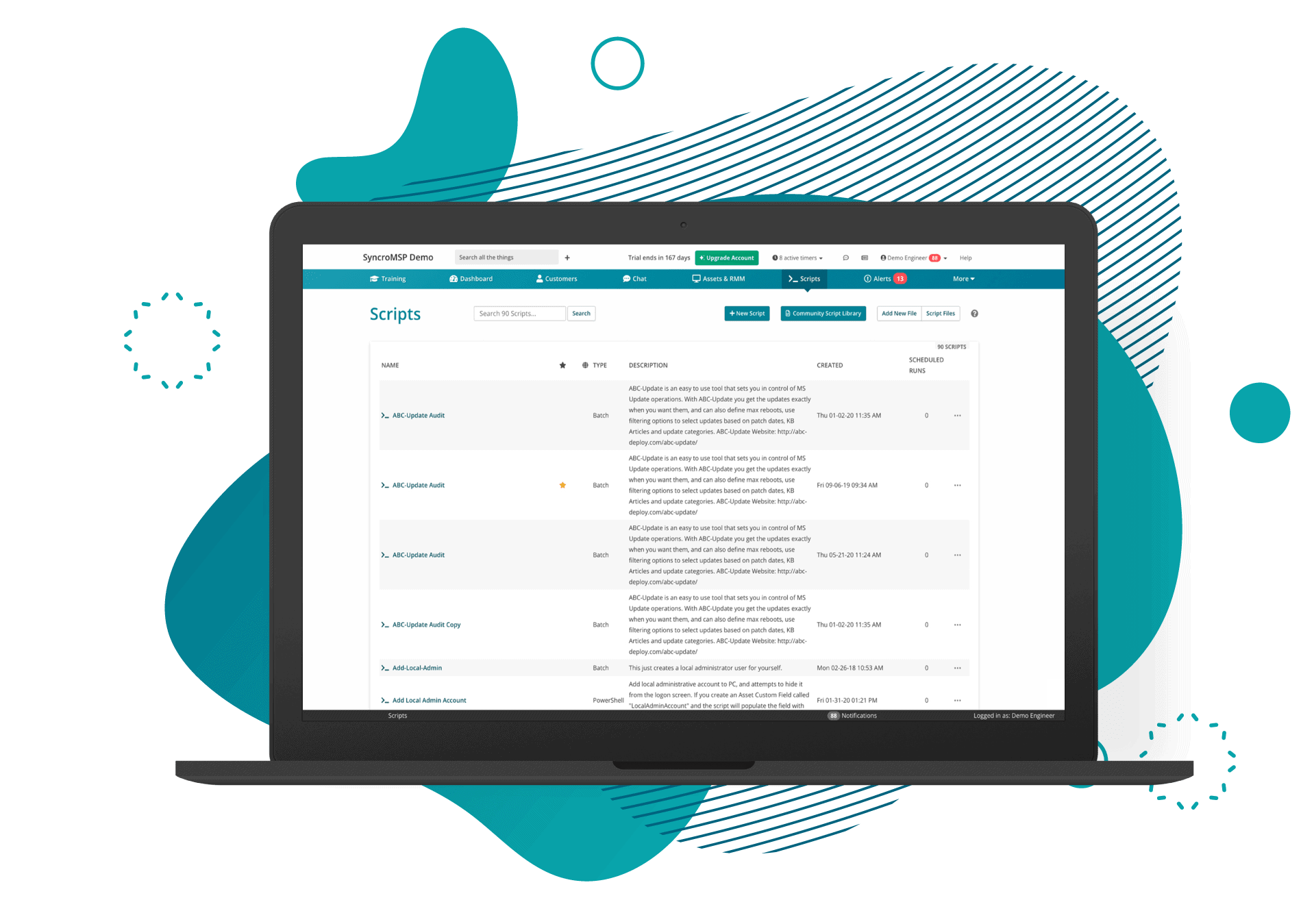 Power Meets Simplicity
Simplicity is a mighty strength, and Syncro prides itself on it. With our full-powered task automation and scripting features, we give you the power to become more productive, efficient and successful.
Automated Remediation
Need help automating a custom script? How about integrating a new automation task? Where traditional MSP platforms expect you to attach your actions directly to each individual monitor, we've built those into their own subsystem allowing you flexibility rarely seen in competitive platforms. Think of Automated Remediation as Air Traffic Control for your RMM Alerts, which can automate taking any number of actions when certain RMM Alert criteria is met, such as opening tickets, running scripts, sending email notifications, and even sending messages to your Slack or Teams channel.
Community Automation Script Library
Sometimes the best resources come from our stellar Syncro community directly. That's why we've enabled a community script commands library, offering you hundreds of scripts to choose from right from your fellow Syncro users.
Generate Money While You Sleep
What if an automated script could take action for you? What if automation scripting could create tickets, add billable time and even resolve themselves all on their own? With a truly combined PSA and RMM solution like Syncro, that's just the start of what we can do.
Experience the Power of a Truly Integrated MSP Platform
Platform Variables
Imagine how much power you could inject into your scripts if they could pull data from other areas of the platform, like customer, contact, and asset records. With Syncro's automation scripting, you should expect no less. Use values from any field, even custom ones, as script variables.
PowerShell Module
Syncro's PowerShell Commands are what happens when you have a platform created by MSPs, for MSPs. These one-line PowerShell commands allow you to pull of some amazing feats of ingenuity while we handle the heavy lifting behind the scenes.
Runtime Variables
Runtime variables allow you to enter unique values at script runtime. This means you don't need to make a bunch of scripts when you might reference something like a unique file path in each script, while the rest of the script remains static.
"Syncro is the modern MSP RMM/PSA you need now."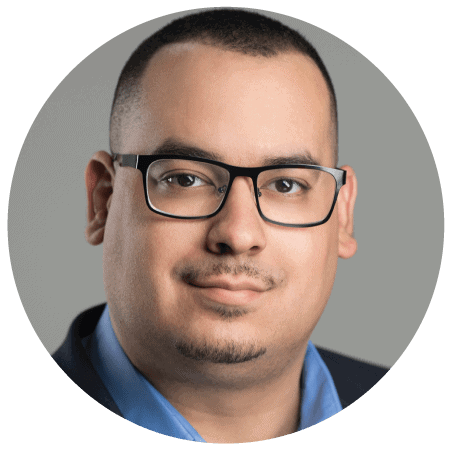 Paco Lebron
CEO
ProdigyTeks
"The best feature is the integrated nature of both RMM and PSA. Having the ability to customize the system to your needs for information to store or managing you assets makes our day-to-day easier. It is a great platform for the subscription price. Lots to learn and great automation to create. "
Get a started with a fully-featured free trial today to experience our automated solution.