Remotely monitor client devices in real time
Keep a real-time eye on every device under management, including any running services and processes. Get alerts when issues arise so you can find and fix critical situations before they become a client problem. It's remote monitoring and management made easy.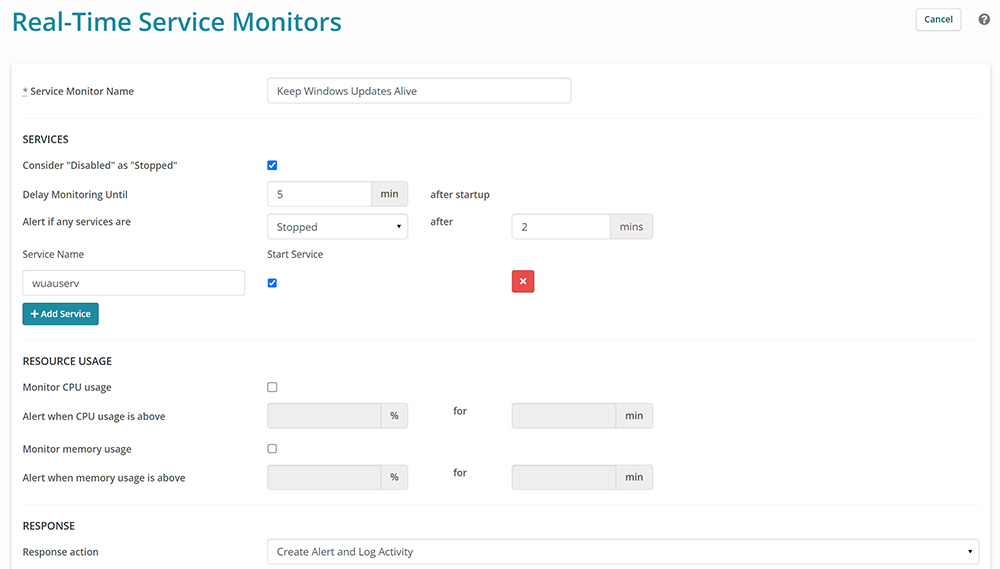 Automatically remediate common issues
Set up remediations to automatically perform actions when an alert is created, such as creating a ticket, sending an SMS message to a technician, running a script, and more. With automated remediations, you can go all the way from detecting an issue to resolving it without any human involvement.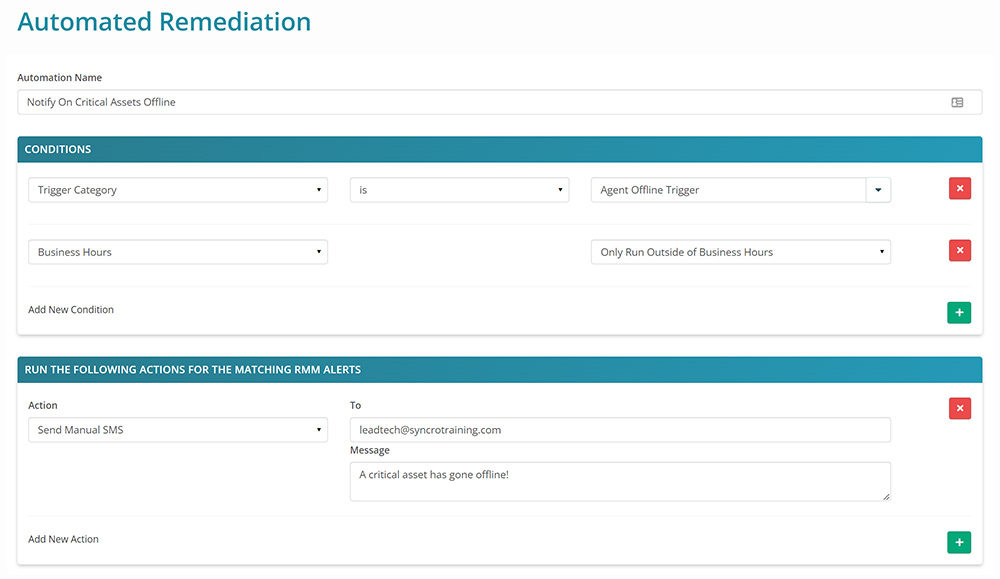 Automate patch management
From Windows patching to third-party app updates, you can manage and automate it all in Syncro. Windows patching allows you to create regular patching schedules, choose which updates to install or block, and get reports that tell you which patches are missing.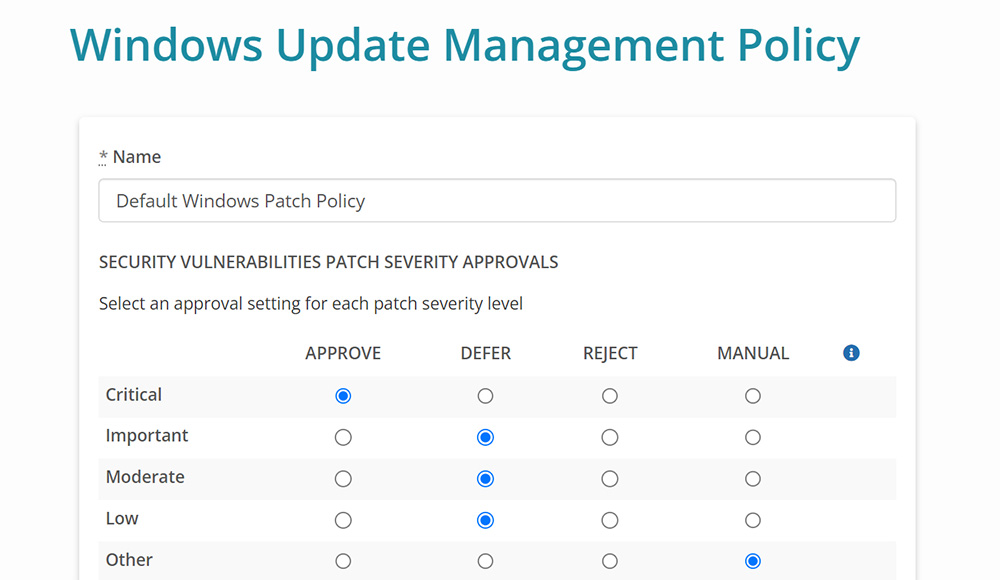 "Unlimited Remote Monitoring and Management (RMM) EndpointsI especially like that you get unlimited RMM endpoints. This lets us boost our business by putting our RMM [remote monitoring and management] and remote assistance tools on ALL our customer computers, making it really easy to resolve problems in the future."  
- Eric F.
Use scripting for extra power
Customize and automate workflows almost limitlessly with Syncro's robust scripting capabilities in PowerShell, VBScript, Mac, and batch scripting. Tap into our library of one-line PowerShell commands to pull off some amazing feats of efficiency while we handle the heavy lifting behind the scenes.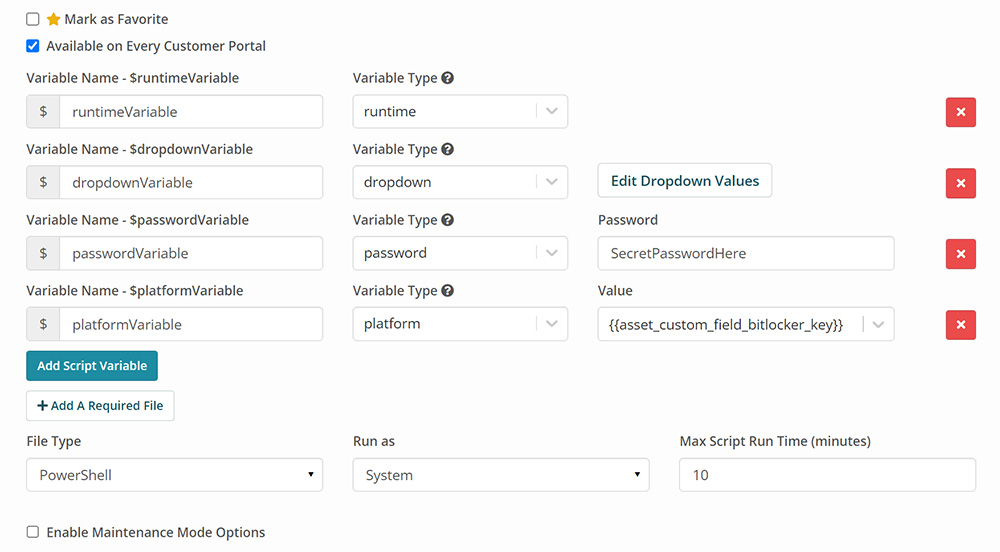 Tap into the community script library
No need to write scripts from scratch when someone else has already done the work. Our free library offers hundreds of ready-to-go scripts from both the Syncro team and fellow Syncro users. Import with one click and launch!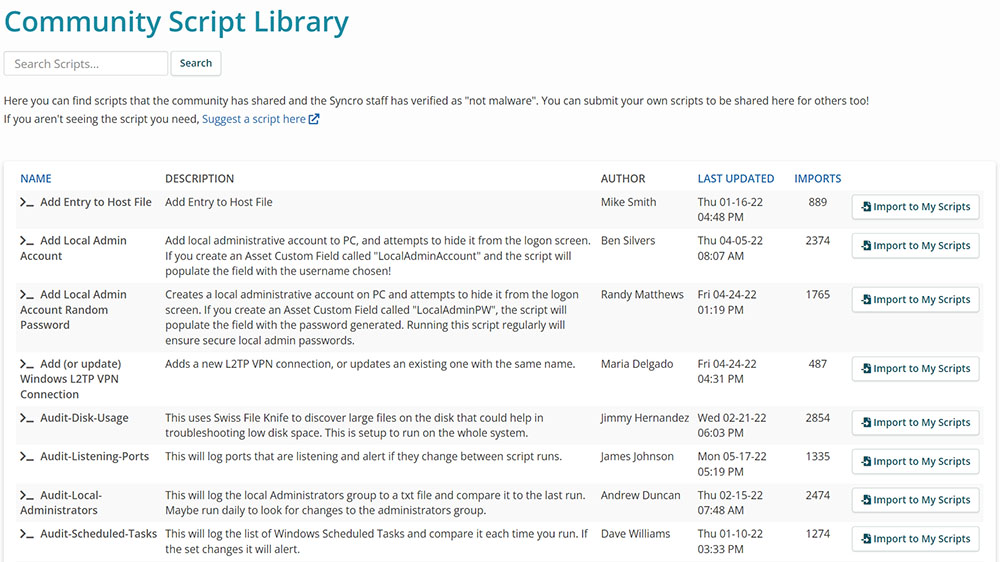 Set and manage global policies
Enable freedom and flexibility with cascading policies, making even the most challenging customer environments a breeze to manage. Syncro's reusable policies and script setups are designed to scale with you, ensuring you're always meeting the ever-changing compliance requirements of your base.
"End-to- End AutomationThe automation of many aspects means less time fighting fires and more time to increase sales."  
- Paul B.
Get visibility with SNMP
From RAID and disk failures to printer toner levels and page counts, Syncro's SNMP monitoring has got you covered. Use our OID recipes to create commonly used OID sets and apply them to network devices with the click of a button. You can also share your OID recipes back to the community.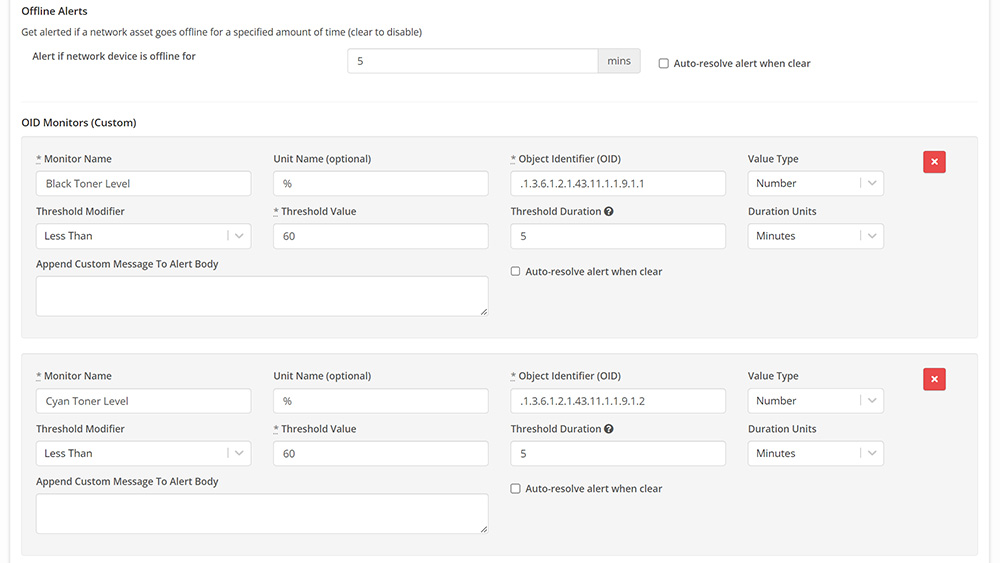 Keep clients informed with reporting & analytics
Automatically generate client-facing reports and schedule a recurring email to send them out. You can also customize report text to help your client get the most out of the report data. Plus gain insights for your team about a client's frequent issues, critical alerts, and more.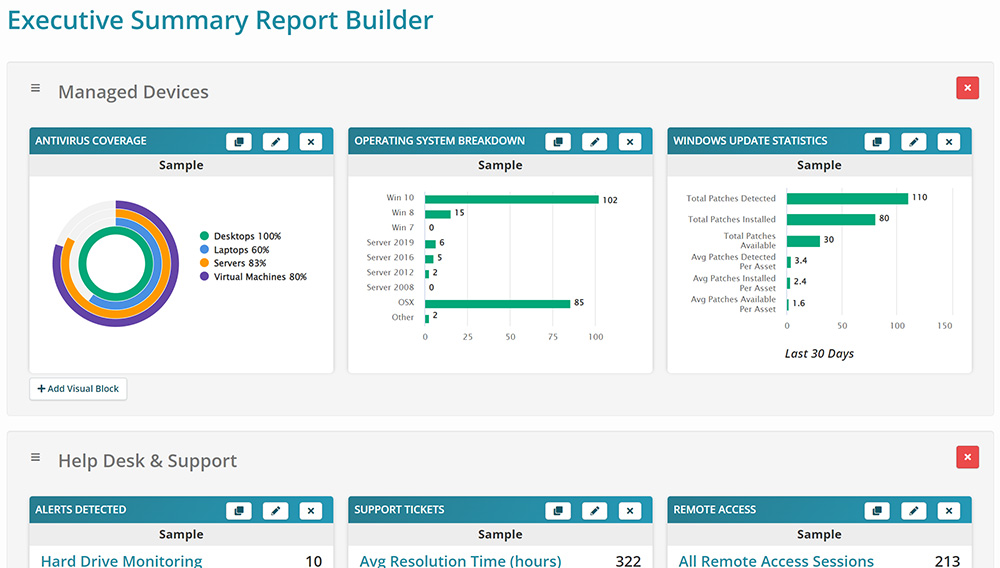 "[In Syncro], the efficiency is amazing, time management is controlled, and internal policies are easy to build and manage."  
- Jarod R.