Single-Click Remote Access & Support Software
Even MSPs need remote assistance. Instantly take control of client machines to more efficiently diagnose and solve problems.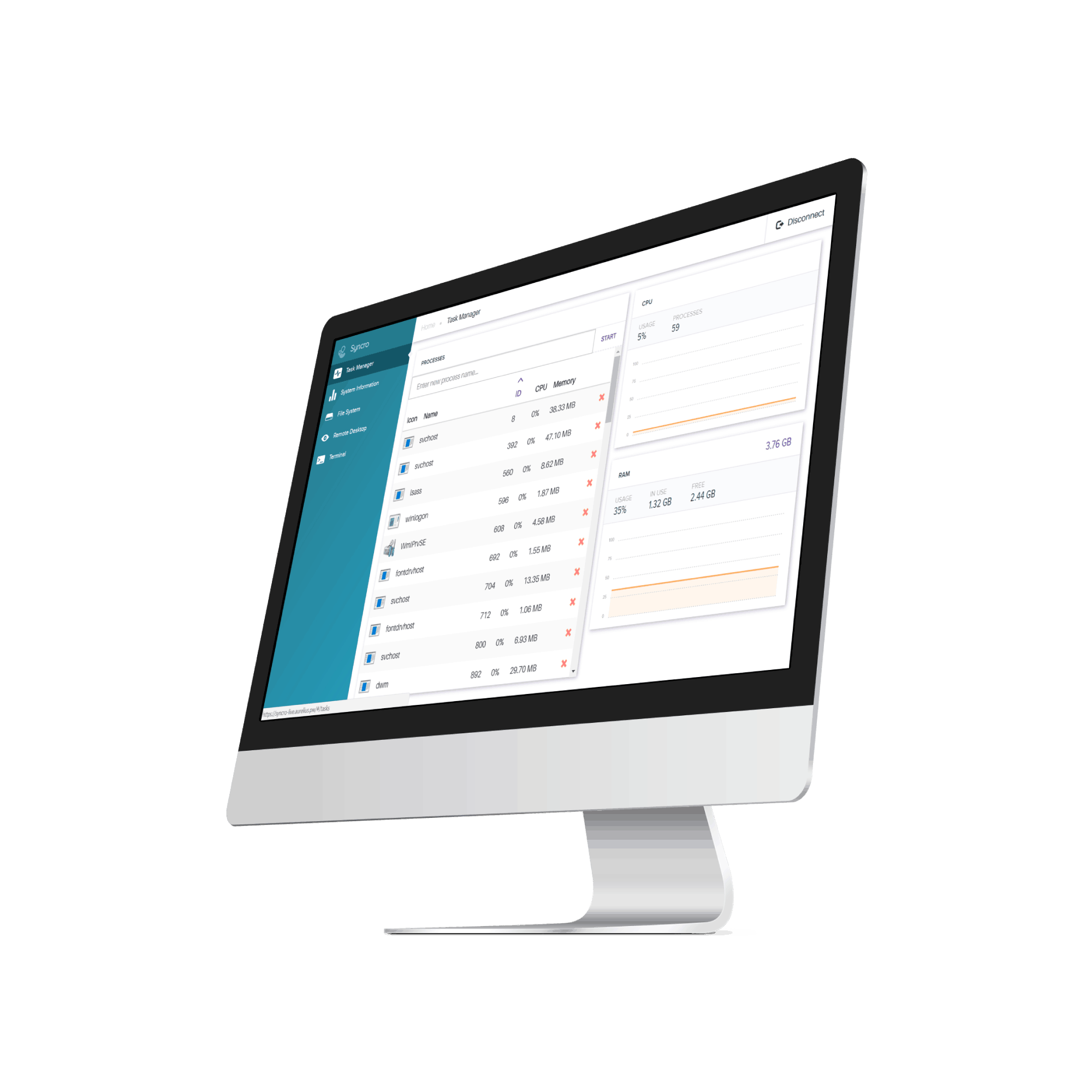 Instant Remote Access
When issues arise, time is of the essence. Remote into client machine's directly from Syncro's embedded RMM to find, diagnose, and solve issues, immediately.
Faster Management
Routine tasks like Patch Management, Process Management, and File Explorer are just one click away, meaning you'll get them done faster.
Mass Deployment
Splashtop automatically deploys to your clients' machines, getting you one step closer to better support.
Secure Support
Splashtop uses leading-edge web security, including two factor authentication.
One-Click Remote Assistance Sessions
The joy of using Syncro really comes into play with its functionality as an RMM/PSA hybrid. Launch into a remote session straight from a Customer Asset and feel like a superhero while making the big bucks.
Complete System Health Insight
Utilize real-time system information about client devices. Get info on everything from CPU, OS, and device hardware, to how much space is free, the SMART status, and network info. And that's just the short list we can fit into this blurb.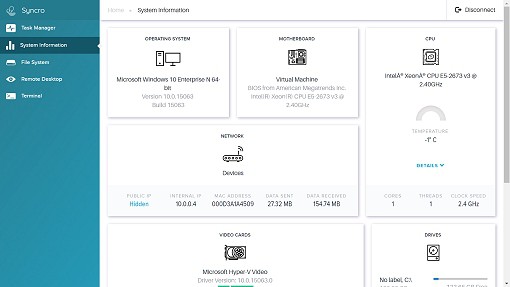 Use Secure Remote Access Software with Full Visual Clarity
Syncro's remote sessions provide multi-monitor support, screen scaling options, and a full screen view. You won't have to worry about straining your precious eyeballs.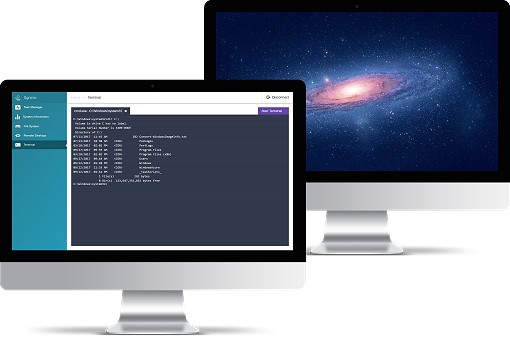 Ready to Experience an All-In-One MSP Platform?
File System Browser
Search for files, upload files, and quickly navigate the entire filesystem of a client device. You can also click various folders and navigate directly to a specific path within the file system.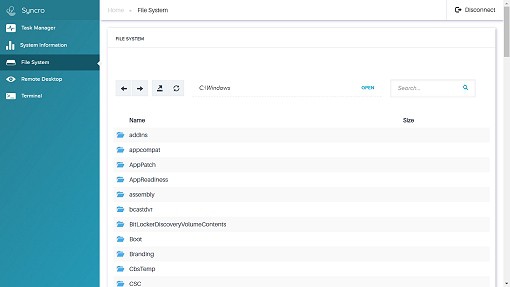 Terminal
Gain admin access to CMD/PowerShell and have multiple CMD/PowerShell windows open simultaneously within tabs. All this is done behind the scenes, with no UI on the user side.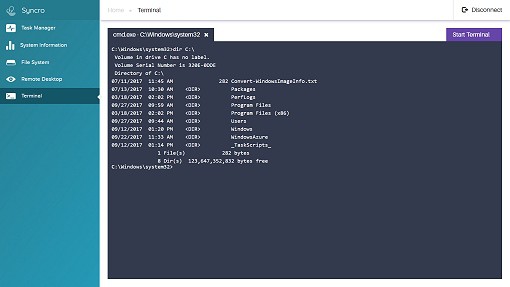 Process Management
Quickly manage client processes to remediate issues. View, start or kill all running processes on the system. View memory, CPU and RAM usage on client machines.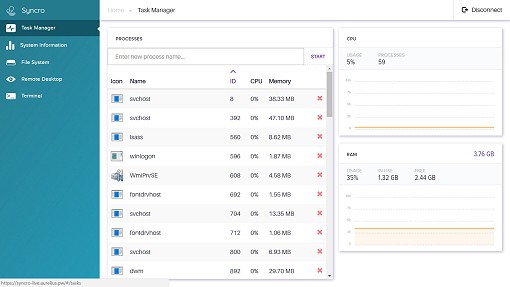 Get a started with a fully-featured free trial today to experience our automated solution.