One-click remote sessions
Forget messing around with RDP. Securely access your client devices for remote sessions with one click, thanks to Syncro's integration with Splashtop. No additional licensing required.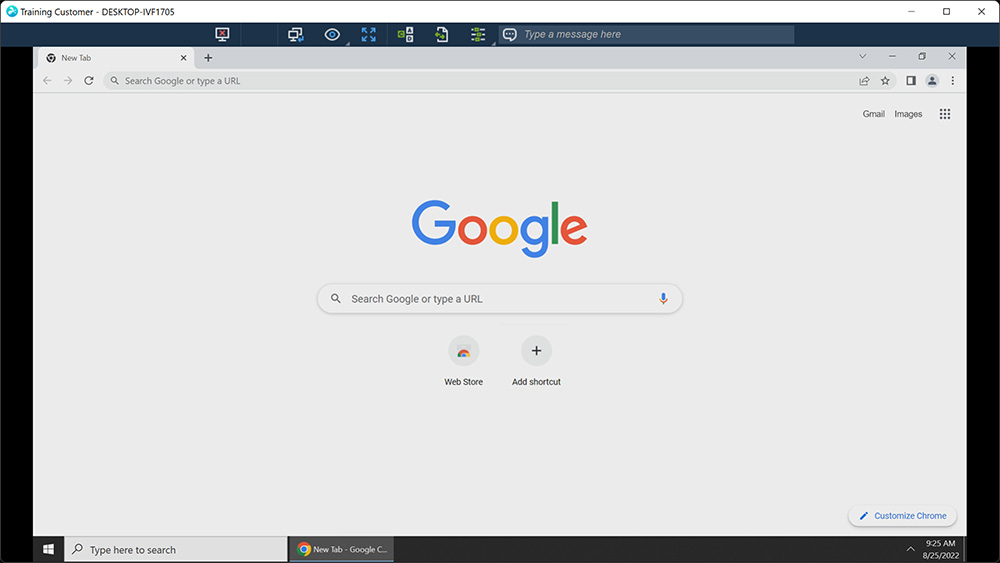 Remote registry editor
Take full control of any machine's registry to edit, delete, rename, and add new key/value pairs. Throw in full text searching and you'll forget you aren't physically there.
Remote event viewer
See an asset's complete event log and use full text searching, filtering, and sorting to find relevant events.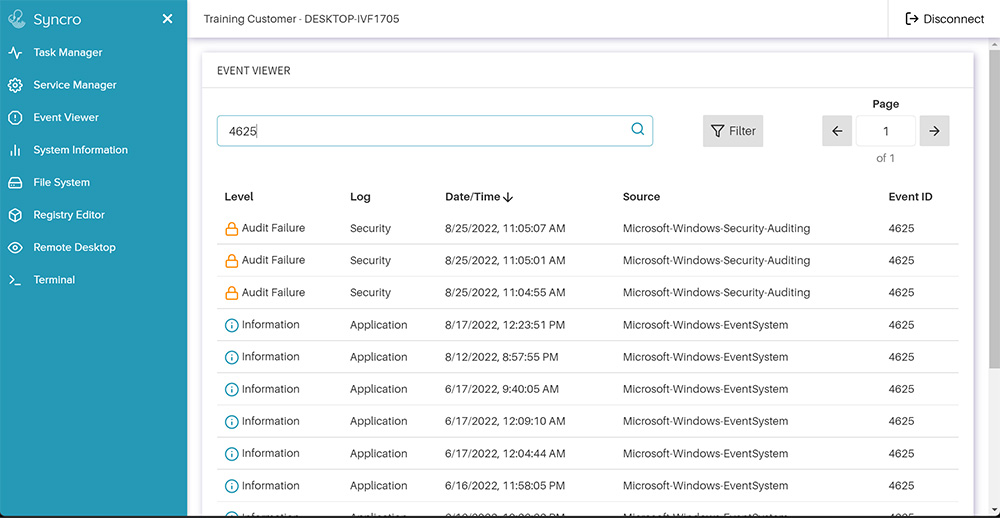 Remote file system browser
Syncro's fully featured remote file browser gives you access to virtually every native file function you can think of. Remotely create, rename, copy, delete, or compress files and folders without needing to share screens.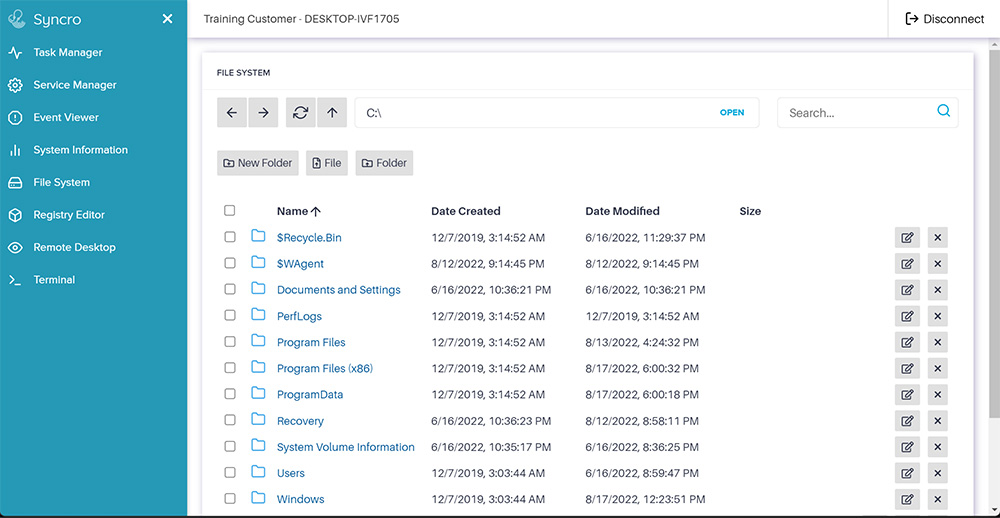 "Remote control is a snap. Scripting engine is awesome. … Problems are being handled faster and less issues are falling through the cracks. We are saving hundreds each month by switching to this product and getting far better results."  
- Daniel L.
Remote service manager
See a full list of running services and use our plain-text filters to quickly find the exact service you're looking for. Stop, start, and restart services with the click of a button.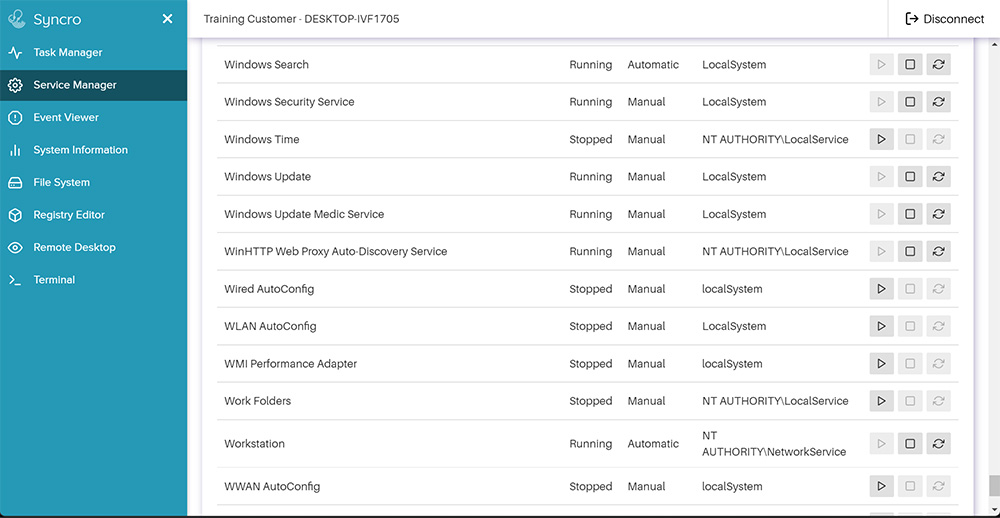 Remote task manager
Review any asset to see CPU and memory in real time, filter processes by their CPU and memory usage, and kill processes with the click of a button.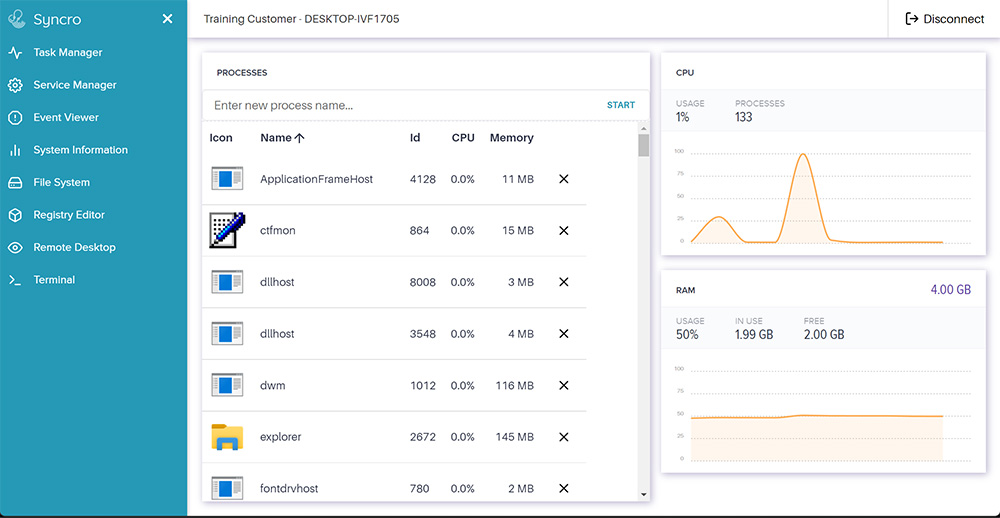 Remote terminal
When you need the trusty old command prompt, Syncro has you covered. Quickly open a terminal access window and send commands in real time.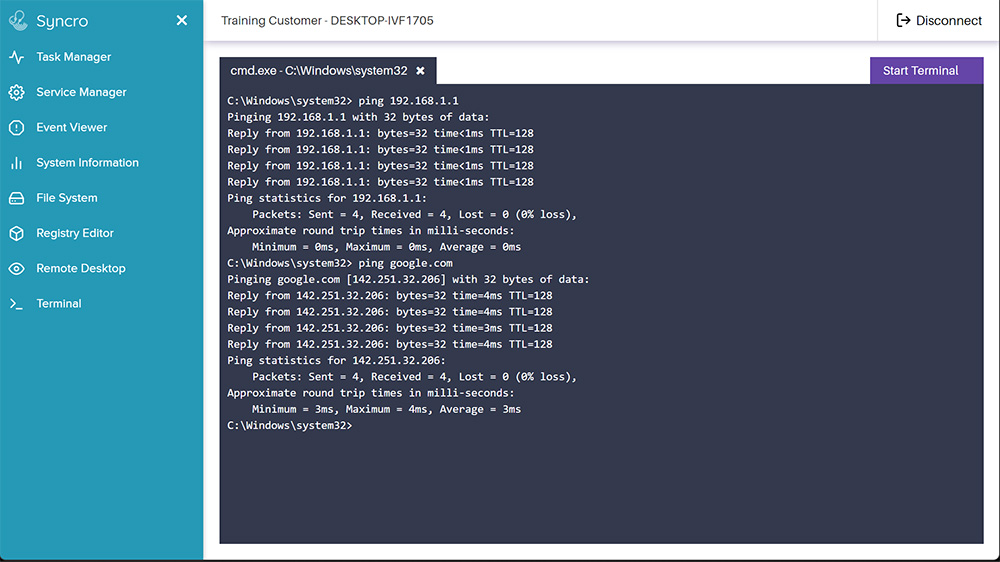 Remote PowerShell sessions
Easily obtain admin access to a remote PowerShell prompt and send commands in real time. All this is done behind the scenes, with nothing visible on the user side.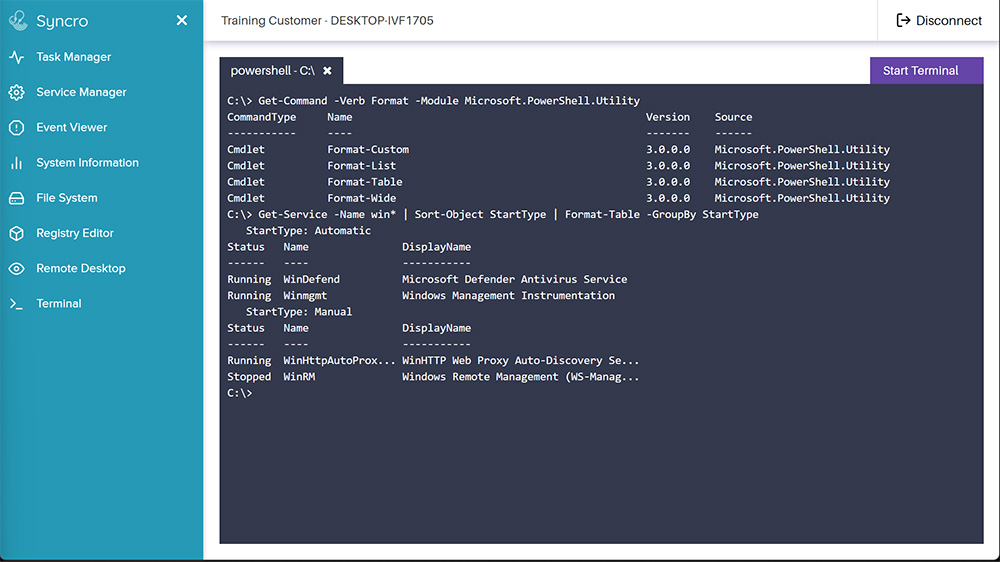 "The thing I like most about Syncro is the fact that it is designed specifically for MSPs. I have tried dozens of different software solutions but none of them can come close to how vertically integrated and comprehensive Syncro is."  
- Eric H.