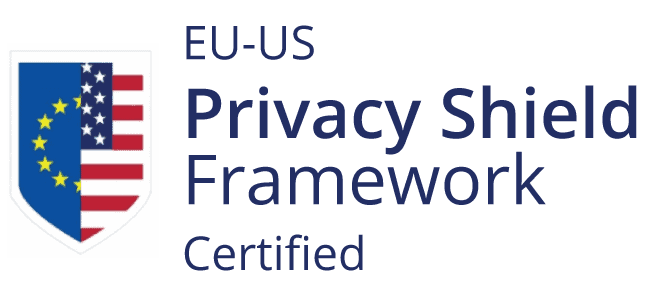 Syncro is Privacy Shield Certified under the EU-U.S. and Swiss-U.S. Frameworks. 
The EU-U.S. and Swiss-U.S. Privacy Shield Frameworks were designed by the U.S. Department of Commerce, and the European Commission and Swiss Administration, respectively, to provide companies on both sides of the Atlantic with a mechanism to comply with data protection requirements when transferring personal data from the European Union and Switzerland to the United States in support of transatlantic commerce.
To read more about Syncro's participation in the Privacy Shield Framework please refer to our privacy policy, "EU-U.S. Privacy Shield Framework."
You can find more information on the official website of Privacy Shield: https://www.privacyshield.gov/Program-Overview
You can find the Privacy Shield List here: https://www.privacyshield.gov/list
*Please search for "Servably, Inc," our parent company, to find evidence of Syncro's participation. 
Get a Fully Featured Free Trial of Syncro Today