Life at Syncro
Celebrating individuality
At Syncro, we grow together in an environment enriched with fun, kindness, humility, creativity, and willingness. We truly care about your wellbeing and support your passions. You'll always feel like you belong at Syncro—all 360 degrees of you.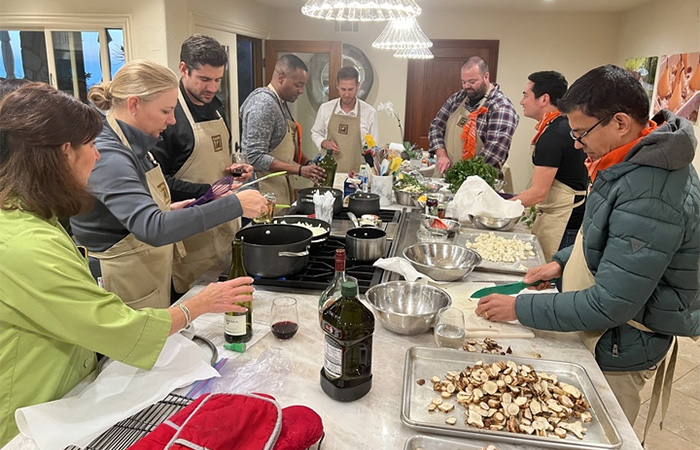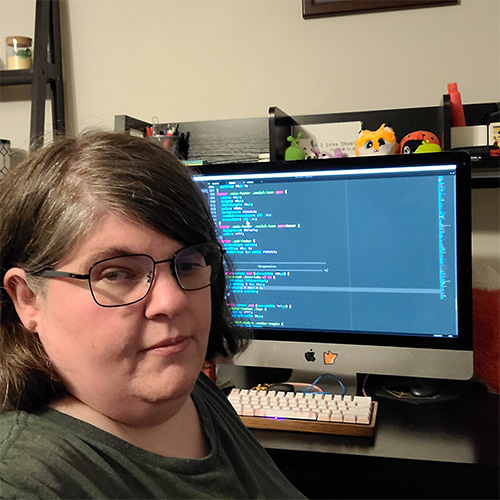 "We're not afraid to have real conversations and be our true selves. At Syncro, you're always going to have a voice."  
- Kelli Shaver, Engineering
Life at Syncro
Giving you flexibility
No one knows how you work better than you. At Syncro, you have control over your schedule so that work fits your life better, not the other way around.
We're a fully remote company today and will be tomorrow—we actually adopted the concept before it became mainstream. As pioneers in remote work, we've honed how to replicate in-office relationship building virtually, and as naturally as possible.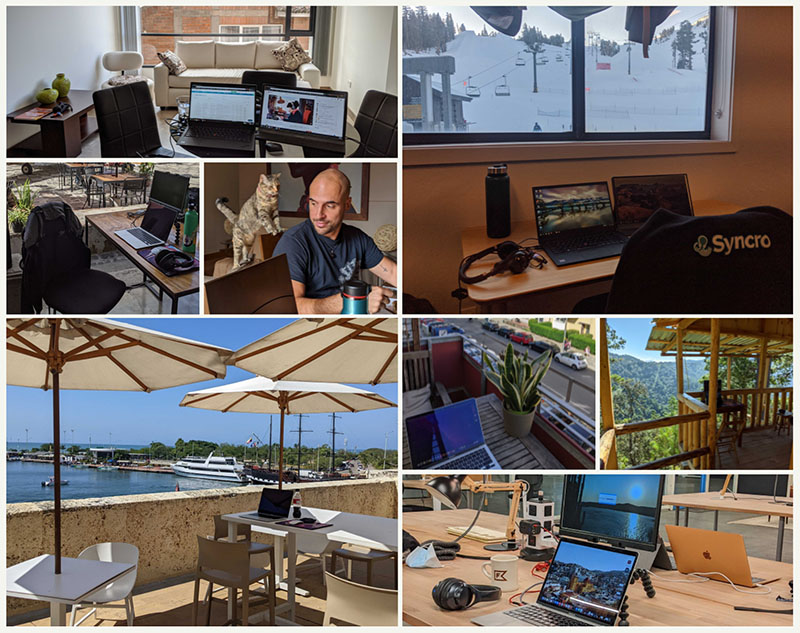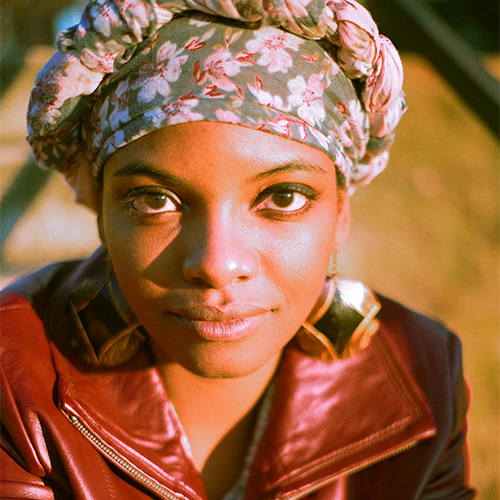 "Syncro values work/life balance with a unique vigor. We support the idea that people who are healthy and fulfilled in their lives contribute to an energetic, successful workforce."  
- Leah Thompson, Technical Support
Life at Syncro
Committed to diversity
At Syncro's heart is an enduring commitment to diversity, equity, and inclusion. Our DEI Committee upholds equal access and inclusion for all team members. We participate together in workshops and deep work programs that help us become better, more supportive colleagues.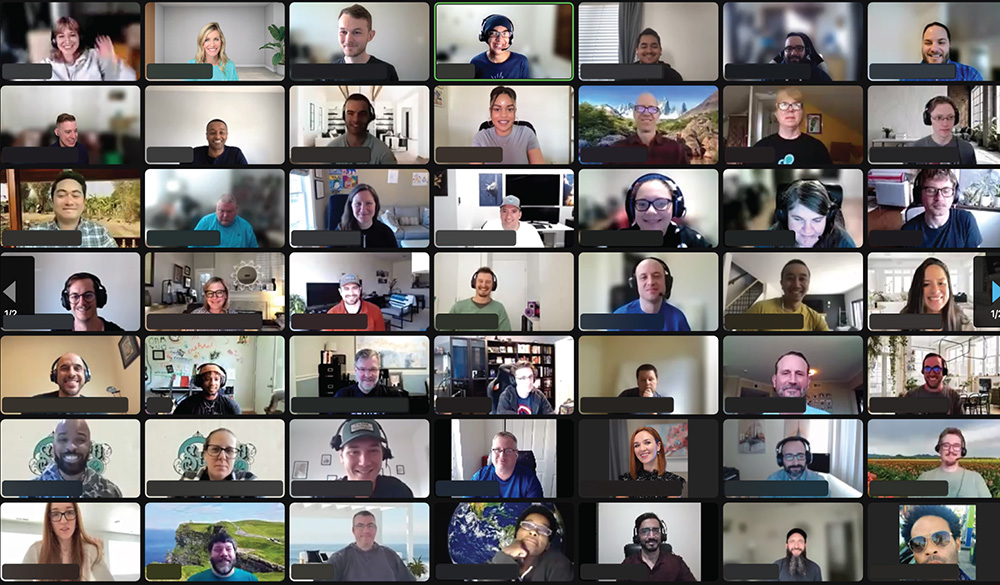 "This is a company where I truly feel diversity is applied beyond a checkbox. Syncro does the work to make sure we're equally represented."  
- Canden Hicks, Community
Life at Syncro
Supporting continual learning
We empower Syncronauts to be ever-curious by providing an annual stipend for learning something new. It can be related to work or not—you decide. We support career growth by defining what it takes to reach the next level in each of our departments, no matter what your current role is. We believe that having a clear roadmap is key to taking ownership of your professional journey.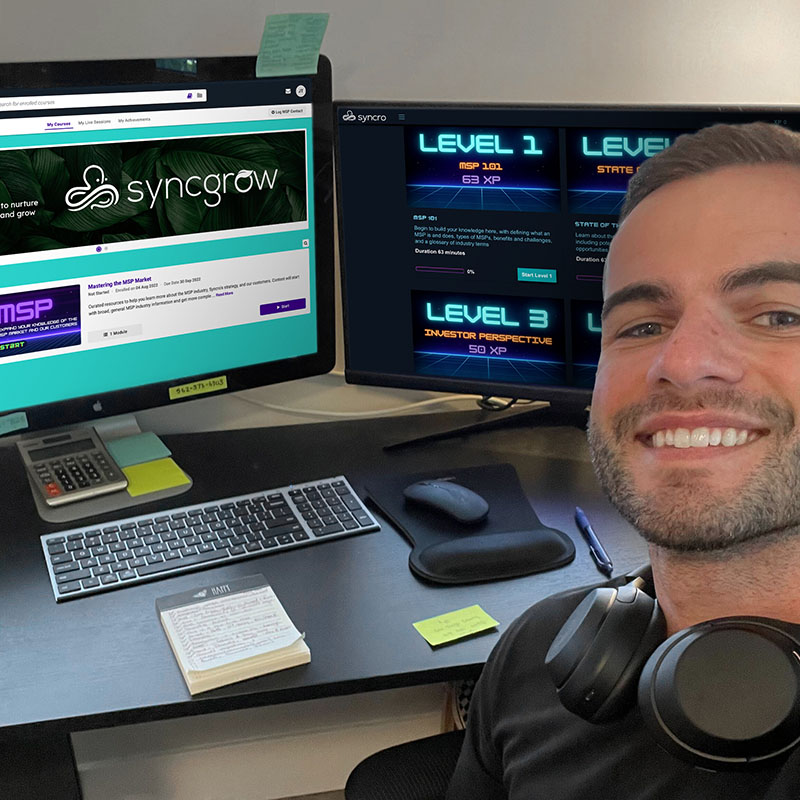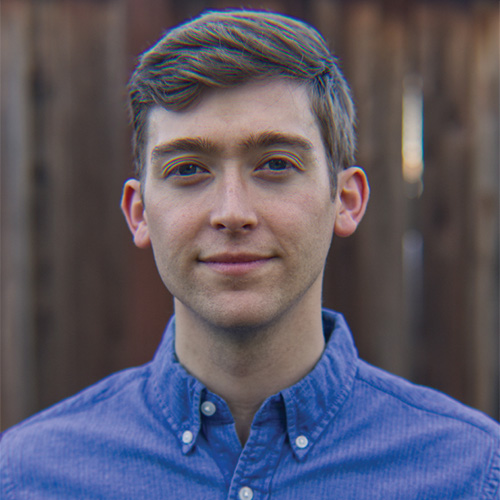 "You'll get better by being here and we'll be better for having you. Syncro walks the walk."  
- Connor Fourt, engineering
Syncro Values
You belong
We believe the true value of Syncro is in its people, and we're committed to supporting an encouraging and caring environment where everyone can be their most authentic self. Different voices, backgrounds, identities, and perspectives make us a strong and thriving workplace.
Nurture your sprouts
We're a learning organization fueled by creativity and curiosity. Our team is empowered to experiment with new approaches, experiences, and apply best practices.
Do what's right and the rest will follow
We act with integrity because the right decision is always the best decision. We're honest, transparent, and committed to doing what's best.
Show empathy for our partners
We care deeply about understanding our partners' needs and experiences. We value feedback and walk with our partners in every aspect of their journey.
Take bold action
We're biased to action and focused on results. We take ownership of our work, and collaborate across teams to solve issues. We value continuous improvement in everything and innovation in our daily work.
Enjoy the ride together
We enjoy the journey, recognizing and celebrating one another along the way. We're people-centric, and caring for each other is an important part of balancing our work with our personal needs.
Remote jobs
At Syncro, you belong
We welcome people of all ages, stages, and backgrounds to join the Syncro team. We especially want to invite Black, Indigenous, and people of color, LGBTQ+ people, veterans, seniors, and people with disabilities to apply.