Our roots in managed services run deep. From our original founders to a broad swath of our team roster, we've been there.
That's exactly why we built Syncro: to help you run the most efficient and profitable MSP around.
Our all-in-one software is underpinned by the philosophy that PSA and RMM belong together. They're the two foundational pieces of any MSP business and if they don't work together to wring maximum efficiency from your workflows, you're leaving profit on the table.
Syncro also knows that people are what make every tech business run. So we're committed to seeing the human in each other and treating people fairly.
How are we doing? If you have feedback or ideas for us, we're listening.
2021: Watchman Monitoring joins the family
In October, Syncro acquired Watchman Monitoring to add Mac monitoring to the product's existing RMM capabilities.
In December, Emily Glass, a former Datto executive, became Syncro's CEO.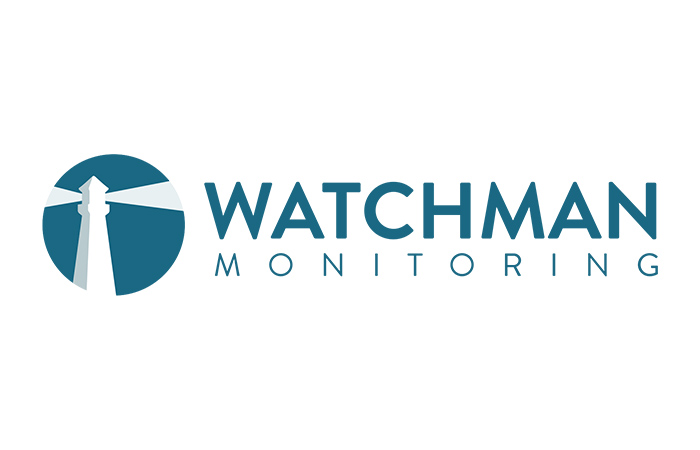 2020: Syncro learns to run
Syncro found market traction and grew quickly, more than doubling annual recurring revenue from 2019 to 2020. When COVID hit early in the year, though, it wasn't certain what the market impact of the pandemic would be.
Up until now, Syncro had been entirely bootstrapped. But the time had come to invest more to help the company grow faster. Mainsail Partners saw the opportunity Syncro had created and joined as equity investors.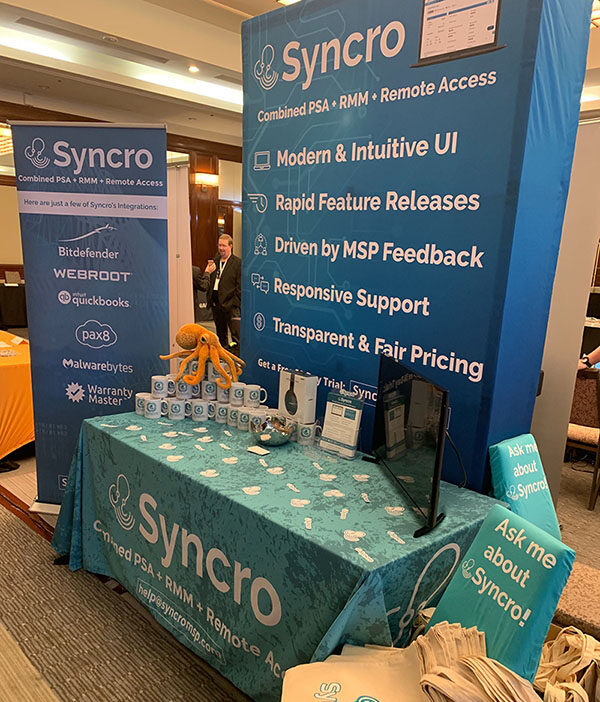 2018-2019: Syncro grows up fast
During Syncro's infancy, the team focused on a steady schedule of improvements and new features based on feedback from early adopters. To this day, we carry on the tradition of listening to market feedback and quickly iterating to meet user needs.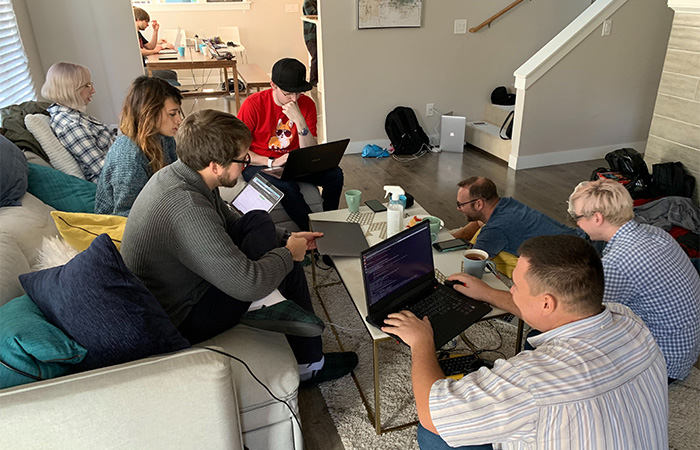 2017: Syncro gets an octopus
While the dev team was building the new product, a group drawn from teams across the companies sat down to hash out branding.
What would the new product be called? What would the logo and colors be? One early idea was Audo, with a robot dog mascot and a tagline of Your MSP's Best Friend.
In the end though, an octopus with its many arms was chosen to represent the coordination of multiple things at once. The name Syncro was a nod to getting the various pieces of an MSP's business running in sync with each other. An ocean teal color rounded out the visual brand.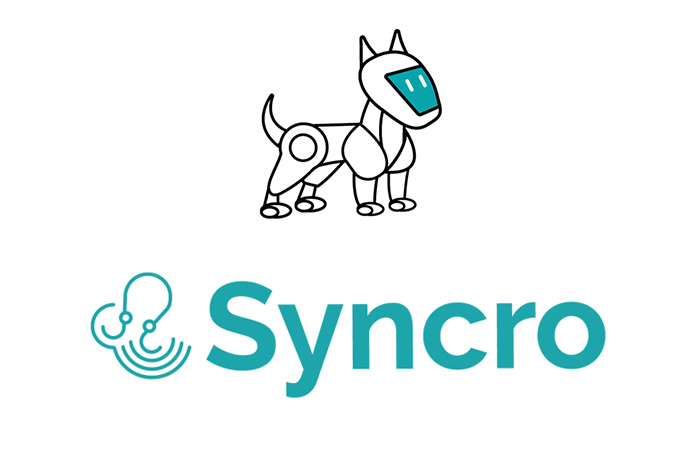 2017: RepairShopr and RepairTech tie the knot, give birth to a new product
RepairShopr and RepairTech had come across each other in the industry for years, and even collaborated a few times. By 2016, they realized if they brought their complementary products together, they could build something bigger without duplicating efforts. The two teams became one.
For close to a year, the combined engineering and dev teams worked on building out a new, fully integrated PSA and RMM that would come to be called Syncro. Even though Syncro is built from the engines of RepairShopr and Kabuto, it's a completely separate platform made specifically to serve the needs of managed service providers.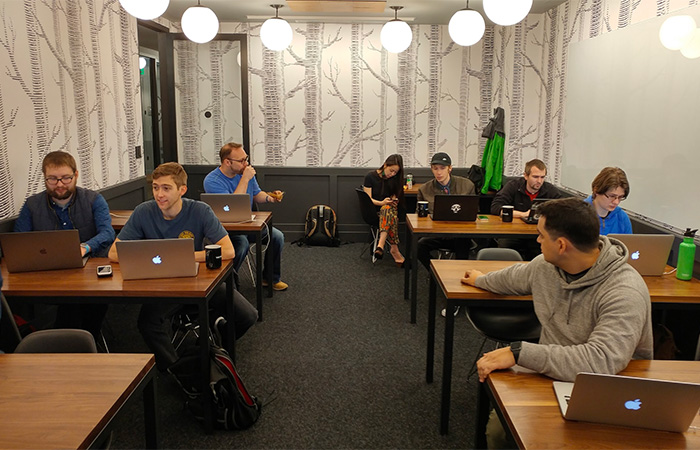 2011: RepairTech is born
Ian Alexander was running a computer repair business and had been a technician at an MSP. He was frustrated by how manual the processes inside an IT services business were, and decided to use his background in computer engineering to automate it.
Boosted by $15,000 in winnings from a business plan competition, Ian teamed up with a few friends to launch RepairTech, a company that produced an RMM-like software product called Kabuto, as well as a series of smaller tools.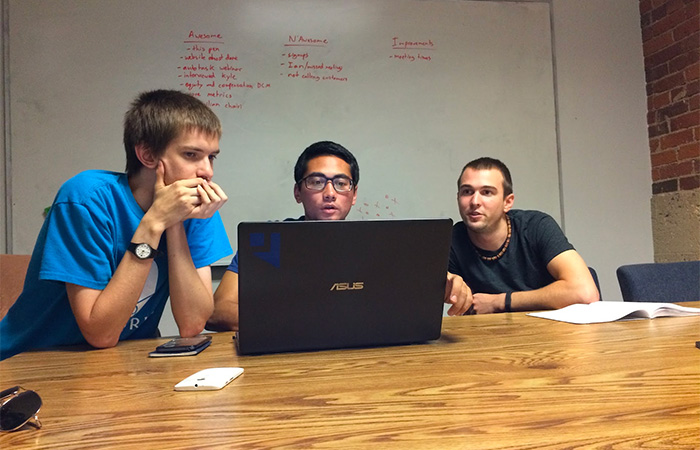 2008: RepairShopr is born
In 2003, Troy Anderson was running an MSP called All In Networks when he was hired by Desiree Delgado to help with a few computer issues in her real estate and mortgage company.
Fast forward to 2008, Troy and Desiree had become fast friends and business partners and the two were in the IT business together. Desiree was frustrated with how manual the service tracking and customer followup was, so Troy experimented with building some quick apps.
One of those apps became RepairShopr, a business management tool that quickly became popular among break-fix repair shops.