Report


2022 Syncro MSP Survey
Scaling for Sustainable Growth in Disruptive Times
How can managed services providers ensure growth, even in the face of massive disruption?
In light of the global COVID pandemic, finding the answer to this question has never been more urgent.
For our 2022 Syncro report, we sat down with MSPs to create a comprehensive picture of how they're planning and delivering on growth—and we came away with a clearer picture of how growth itself sets the stage for future sustainability.
Key findings include:
Growth remains a priority. Despite a challenging two years, MSPs have been growing, and a majority plan to continue their growth curve.
There's a focus on diversification. While expanding the client base is the road to growth, MSPs see adding new recurring services as the key to profitability.
Building trust is key. Companies are scaling largely through word of mouth and increased customer retention.
There's opportunity in resilience. The pandemic has taught MSPs important lessons around managing risk and disruption.
Technology is a path to growth. Choosing incremental technology that adapts as the MSP grows is important to sustaining growth.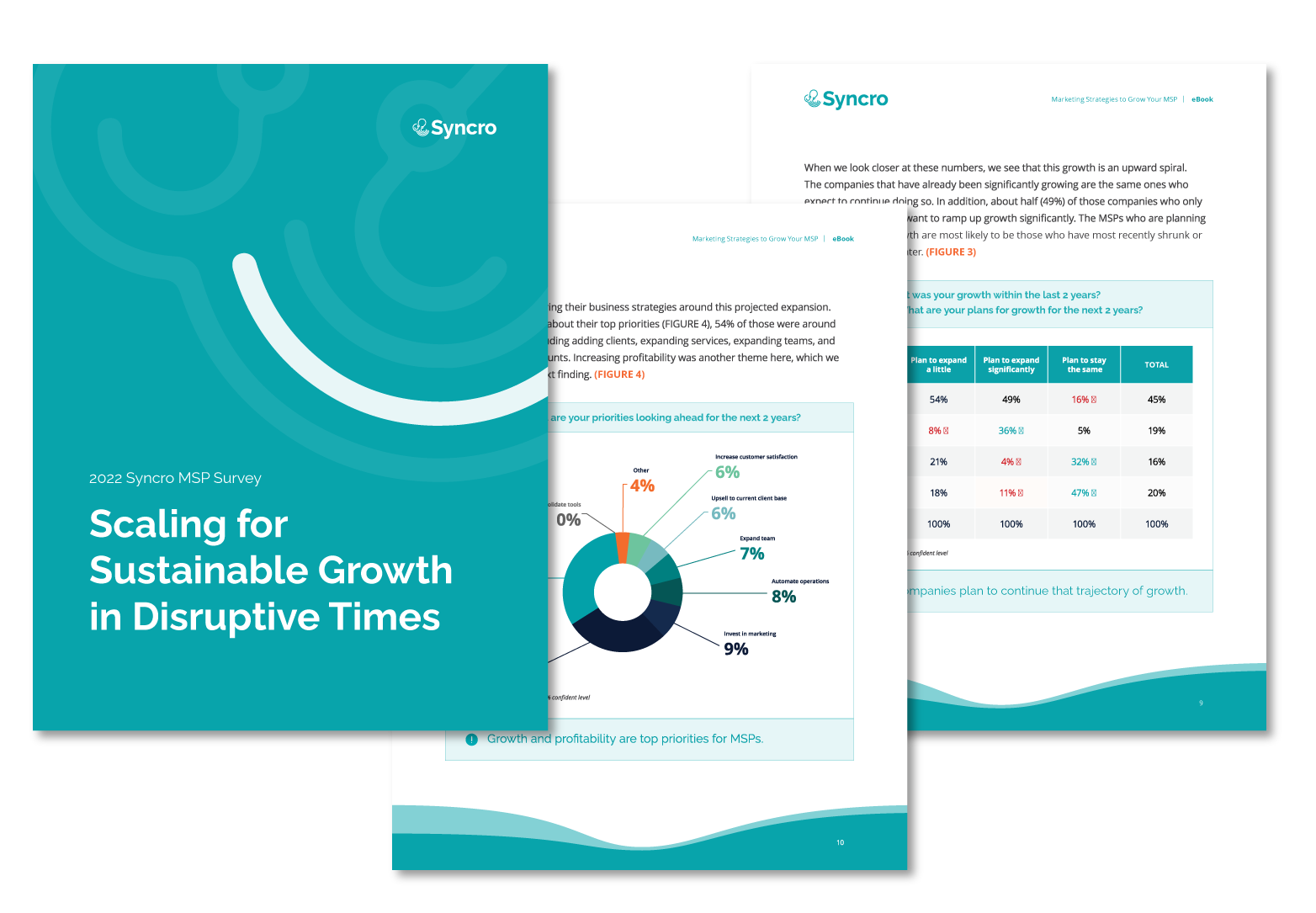 Enter Your Info to Get the Report!
Get a started with a fully-featured free trial today to experience our automated solution.