Get 20% Off of Your First Month of Syncro!
Sign up for a free trial of

Syncro

here

.

Click 'Upgrade Account' in the top-right corner of your account, then choose any Monthly or Annual Plan.

Complete the fields on the following page, then click the 'Edit Users' link in the top-right corner of the page (under "Subscription").

Enter the email addresses for the total number of users you'd like to add to your account today (at the discounted rate). Be sure to click the "Add Users" button in the modal to ensure they've been added.

Apply the appropriate coupon code at checkout in order to claim this discount.

20% off of your FIRST MONTH of Syncro when choosing a monthly subscription: itbogm
20% off of your FIRST MONTH of Syncro when choosing a yearly subscription: itboga

Please email us at help@syncromsp.com if you have any questions or issues!
Terms: Offer valid for first-time, new Syncro subscribers. Cannot be combined with other offers. Discount applies only to the first month, then subscription will renew at the normal price. Discount applies to any number of seats purchased on the day the coupon is used. If more seats are added to your account at a later date, they will be added at the normal per-user price.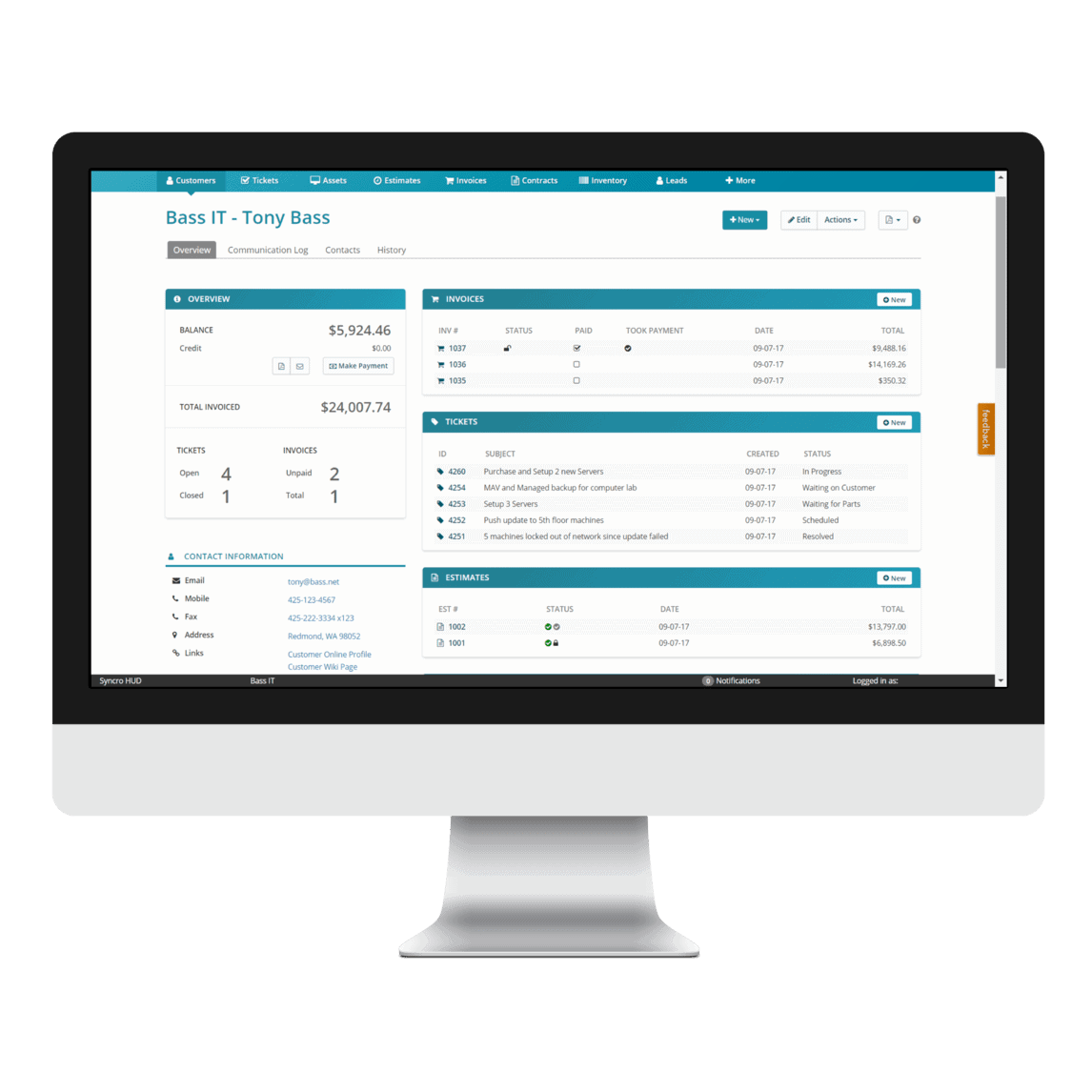 From Contract and SLA Management to integrated Ticketing, Customer Relationship Management, and end-to-end Billing, Syncro's full-featured PSA embraces automation to streamline your day-to-day workflow.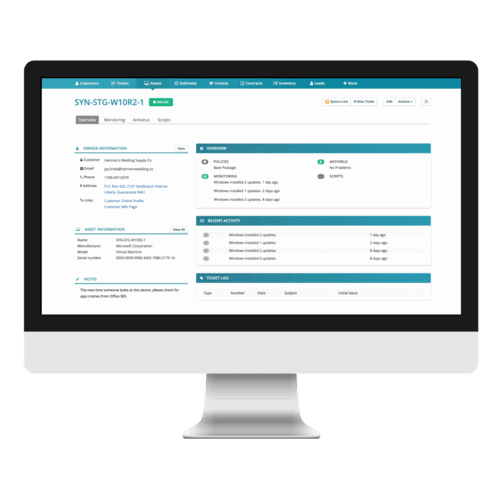 Asset Management, real-time Monitoring and customizable Notifications, MSP-centric Reports and tons more live harmoniously with your PSA in Syncro. Say goodbye to double data entry and back-and-forth platform syncing, and say hello to a truly all-in-one MSP platform.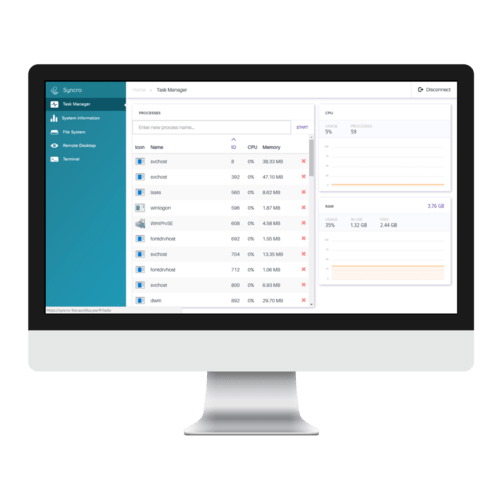 Instantly launch Remote Sessions to take control of client's machines and diagnose issues faster with Syncro's built-in Remote Session software. Start sessions with one-click directly from Assets for a truly all-in-one experience.
Fully Integrated
With Syncro, your PSA and RMM work together seamlessly, you can easily launch a Remote Session, and all of your data lives in a centralized MSP Dashboard. Syncro is built to truly streamline your workflow.
Integrations You'll Love
Syncro integrates with your favorite apps – like QuickBooks, CloudBerry Backups, and MailChimp – so you can eliminate the double data entry and re-invest that precious time into your business.
Radically Simple Pricing
Just pay per seat and get unlimited endpoints with clear visibility to any optional add-ons. Not much more to say here. It's really that simple!
We switched to SyncroMSP in November of 2017 as a way to consolidate our MSP operations under a single platform. We now have a single dashboard giving us instant access to clients, billing, tickets, RMM Alerts and Remote Access saving us a lot of time when helping clients. Not to mention saving us several hundred dollars a month vs what we were paying for multiple systems prior. We take advantage of the ticket automations to speed up our response times, improve client satisfaction and reduce overall costs. SyncroMSP has helped my team tremendously in just a short time.