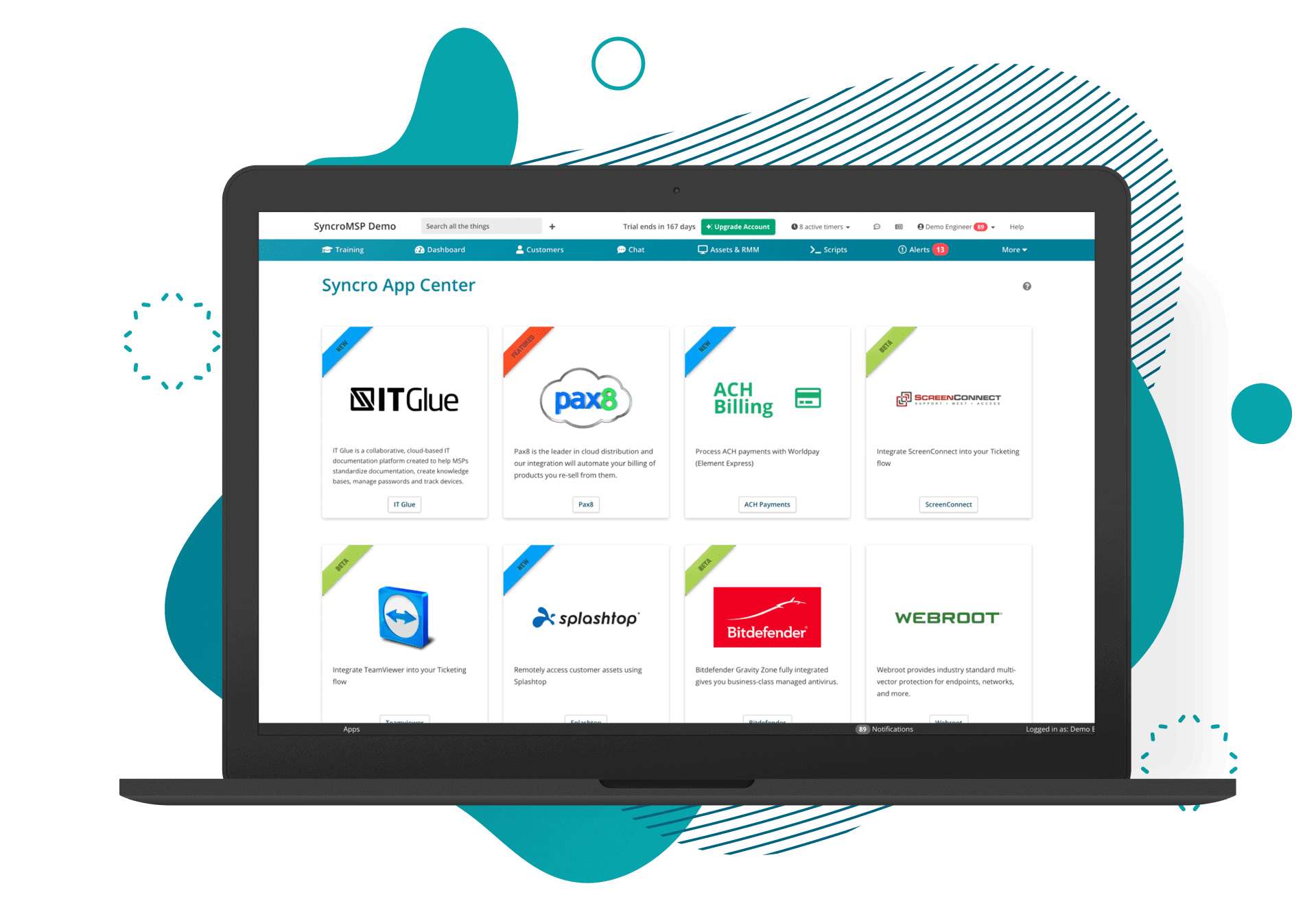 Accounting Integrations
Sync your invoices and payment statuses from Syncro to QuickBooks Online and Xero, saving you tons of hours worth of admin work each month by managing yet another aspect of your MSP through a single platform.
Antivirus Integrations
​
​
We offer freedom of choice when it comes to antivirus, ensuring you can manage and resell the AV platform that best fits your needs. BitDefender Gravityzone, Webroot / Webroot DNS Web Filtering, and Emsisoft are all supported.  
Calendar Integrations
​
​
It's hard to manage an MSP without having full access to your appointments when on the go. We make this available through our two-way appointment syncing with both Office 365 and Google Calendar. 
Take a Look at Our Full List of Integrations
Remote Access
Syncro offers a native remote access toolset, but in the event you're bringing along your own, we've got you covered. We can deploy your ScreenConnect, TeamViewer, and Splashtop agents automatically, while providing one-click access to each right from our UI.
"We switched to Syncro as a way to consolidate our MSP operations under a single platform."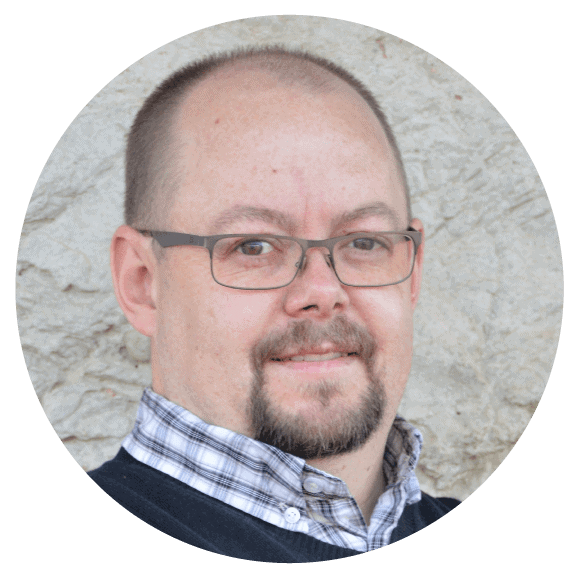 Nick Lenius
Owner
Oklahoma IT Solutions
"We switched to Syncro as a way to consolidate our MSP operations under a single platform. We now have a single dashboard giving us instant access to clients, billing, tickets, RMM Alerts and Remote Access saving us a lot of time when helping clients. Not to mention saving us several hundred dollars a month vs what we were paying for multiple systems prior. We take advantage of the ticket automations to speed up our response times, improve client satisfaction and reduce overall costs. Syncro has helped my team tremendously in just a short time. "
Take a Look at Our Full List of Integrations