One Platform. Endless Potential.
Easily access what you need to power through your day: Backgrounding Tools, Billing and Payments, Integrations, Automation and Scripting and more.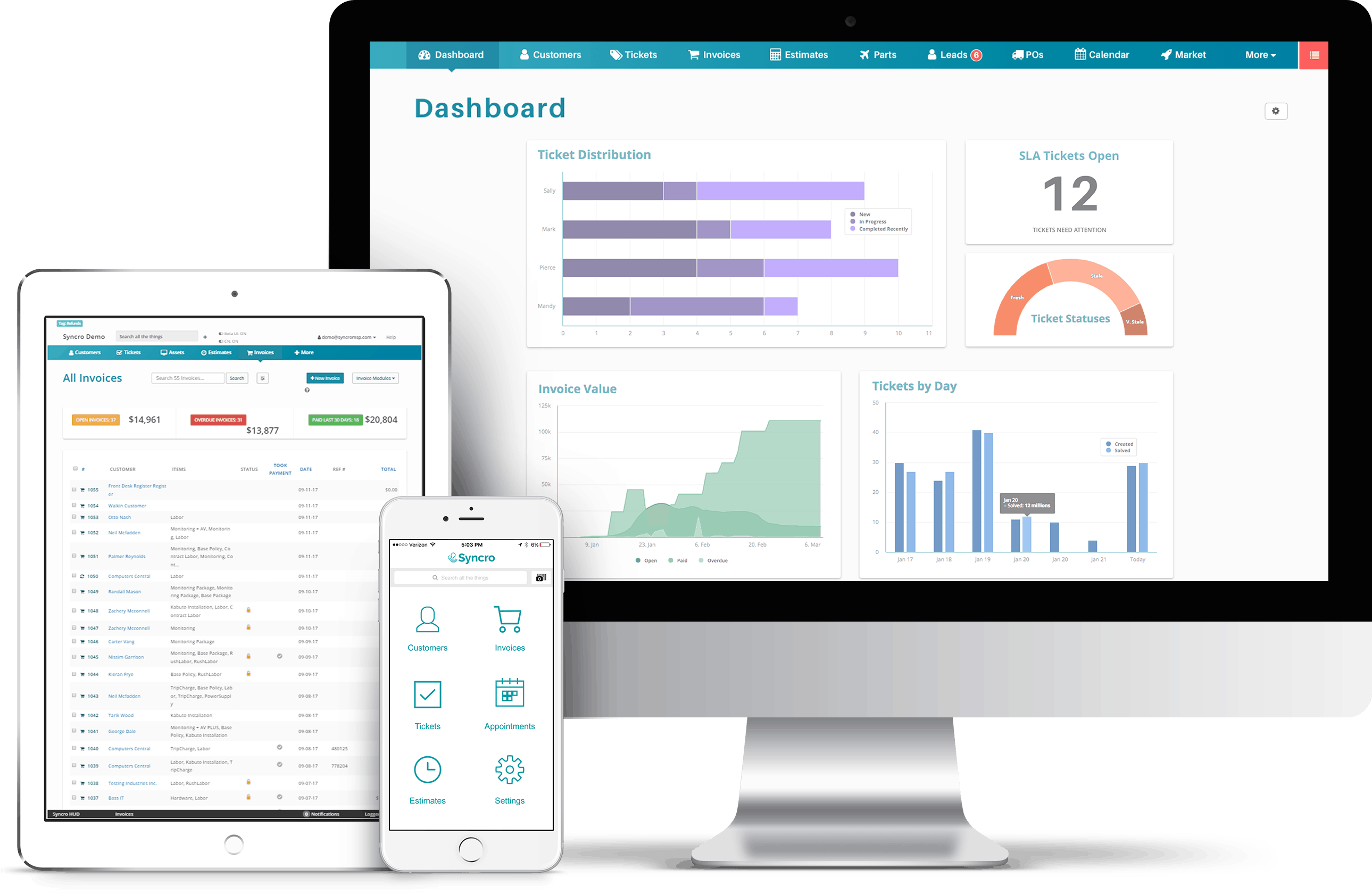 Efficiency Meets Flexibility
Fully Integrated
Syncro's PSA, RMM and Remote tools work harmoniously together to streamline your workflow so that you have more time to focus on driving business growth.
Built for MSPs
From a powerful PSA to an embedded RMM, slick Remote software, and an MSP-centric Dashboard, Syncro was designed specifically for IT Pros and MSPs.
Intuitive Interface
Get to work faster with a beautiful, intuitive interface that cuts down on ramp up time, creating a higher productivity team.
Zero Risk Free Trial
Don't take our word for it. Get started today with a full-featured, zero-risk Free Trial, and see for yourself what Syncro is all about. Prefer a 1-on-1 demo first? Sign up here.
Ready to Experience an All-In-One MSP Platform?
Peek inside Syncro MSP Software Features
From Ticketing to SLA Management, and Integrated Billing to an embedded RMM and built-in Remote software, come see what Syncro is all about.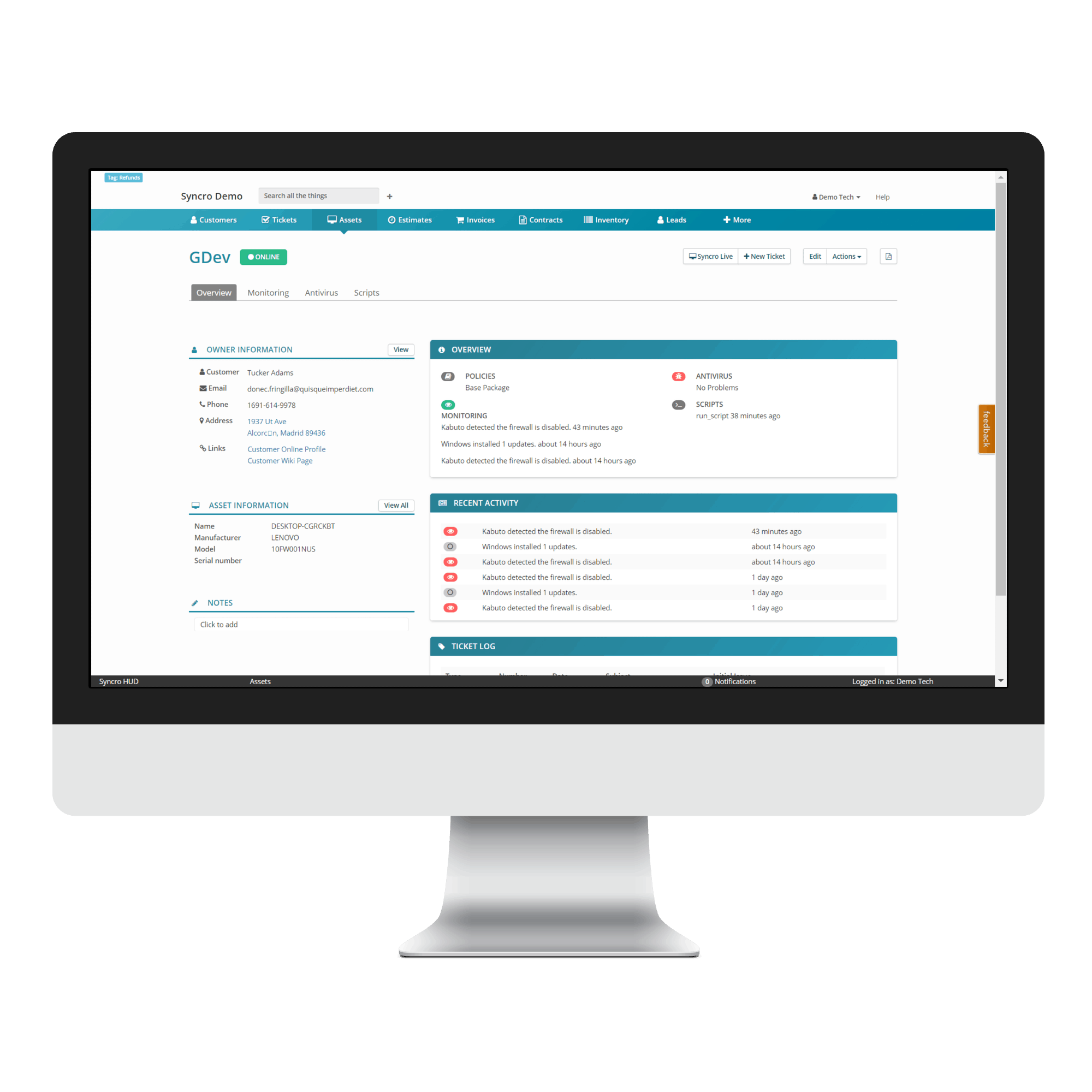 Embedded RMM
Maintain line-of-sight into your entire network from Syncro's comprehensive, embedded RMM platform. Real-time Monitoring and customizable Notifications alert you to key issues, while File Explorer, Patch Management, Custom Scripting, and Policies empower you to service your client's issues.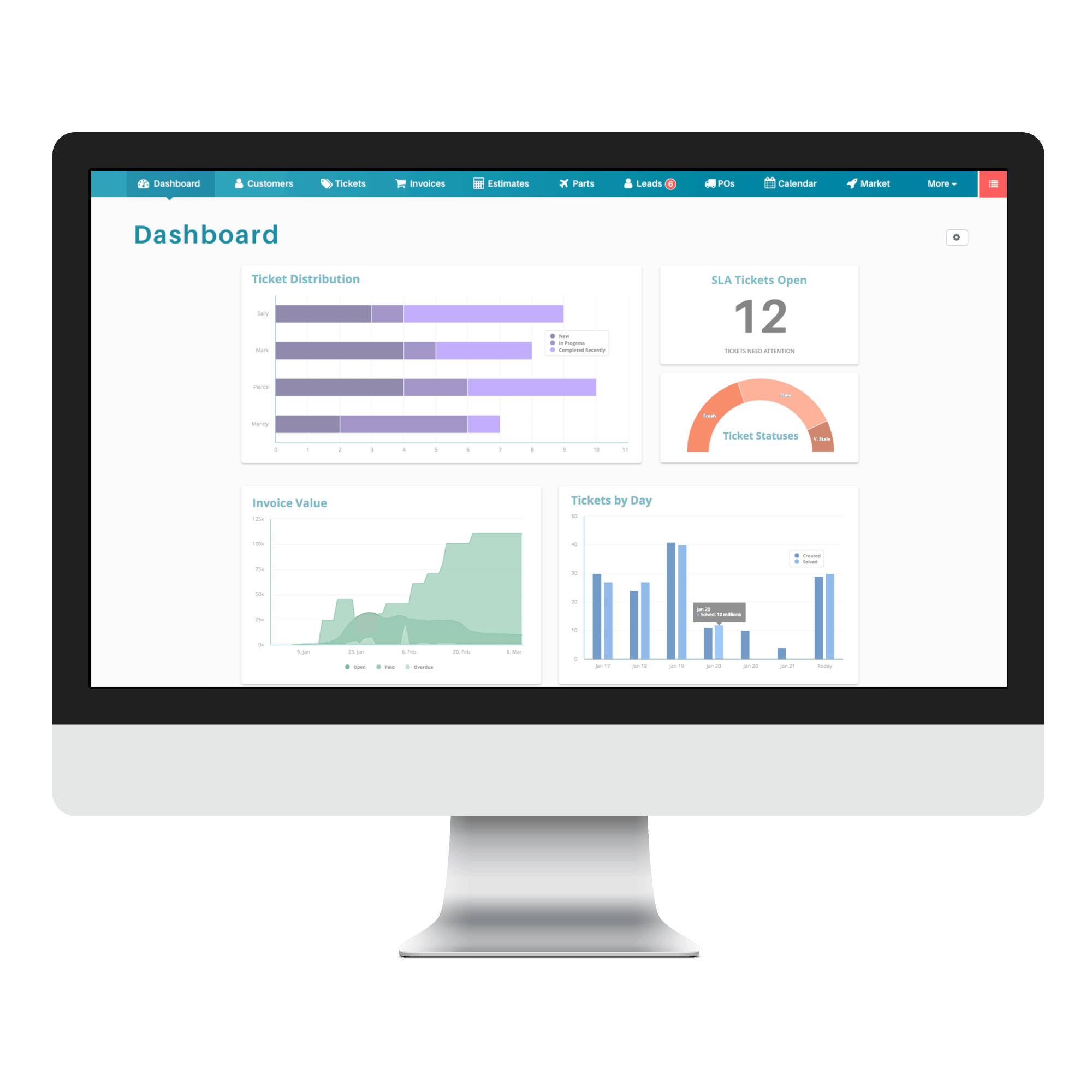 Full-Featured PSA
Streamline your daily workflow, automate tasks to get time back in your day, and leverage built-in tools to drive new business and growth – all from within Syncro's powerful, full-feature PSA.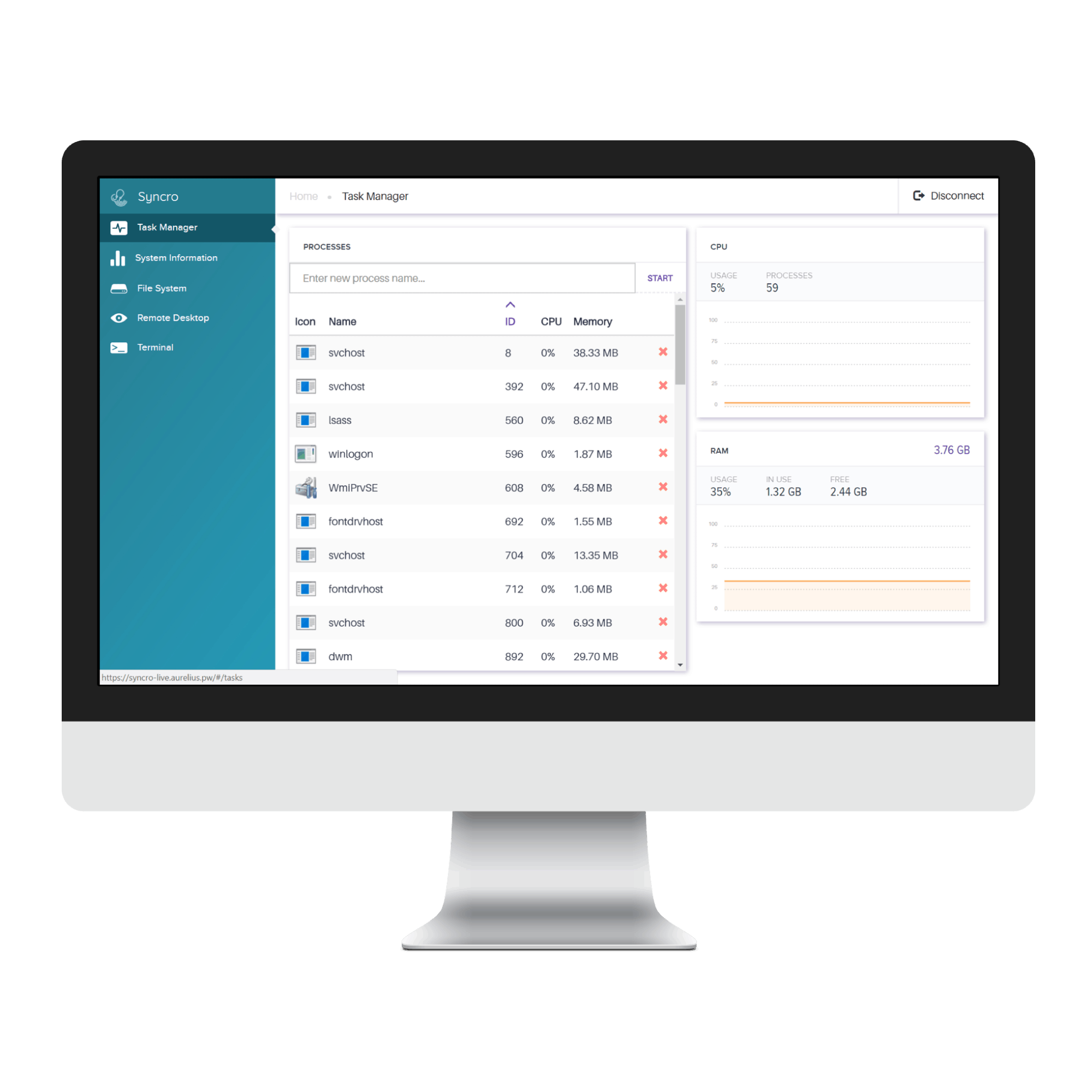 Splashtop Remote Session
Quickly take control and diagnose issues in the moment as you remotely access devices exclusively from within Syncro — included at no extra cost with your subscription. No Splashtop account required.
Get a started with a fully-featured free trial today to experience our automated solution.