"Syncro has so many good things that it was a simple choice when we compared PSA/RMM services."
– Josh H
Robust remote access
Support clients in any location with Syncro's full suite of remote access and remote support functions that just aren't available in SuperOps.
Securely access your client devices for remote sessions with one click.

Enjoy remorse registry editor, event viewer, and file system browser

Stop, start, and restart services with the click of a button using remote service manager and task manager

Send commands in real-time with remote terminal and PowerShell sessions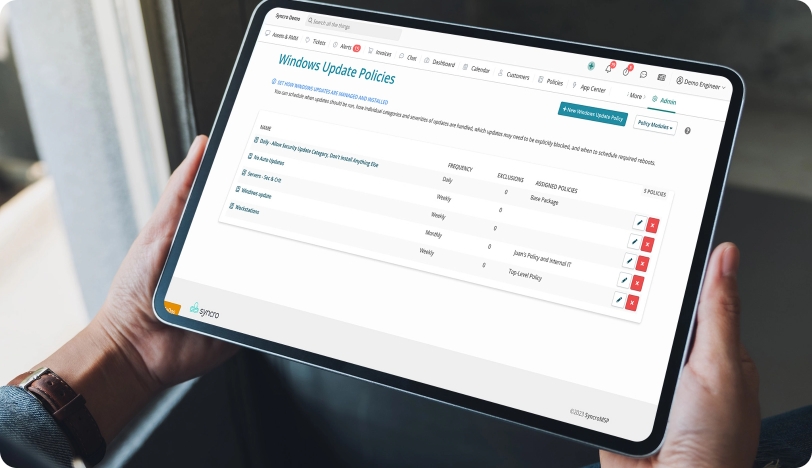 "Remote support is easy. Using the scripting functionality, Syncro allowed us to roll out new applications and features to machines which we'd have previously needed to be in front of."
– Tim M.
Automated billing
Syncro's dynamic billing and payment processing functions help you spend less time on admin tasks while capturing more revenue.
Dynamically count employees, assets, or policies and bill accordingly so you never have to worry about over- or undercharging clients again. 

Set up recurring invoices with prepaid billing against stored credit cards. 

Pull all unbilled ticket charges and add them as line items to a single invoice. 

Integrate with accounting systems and payment processors to save time.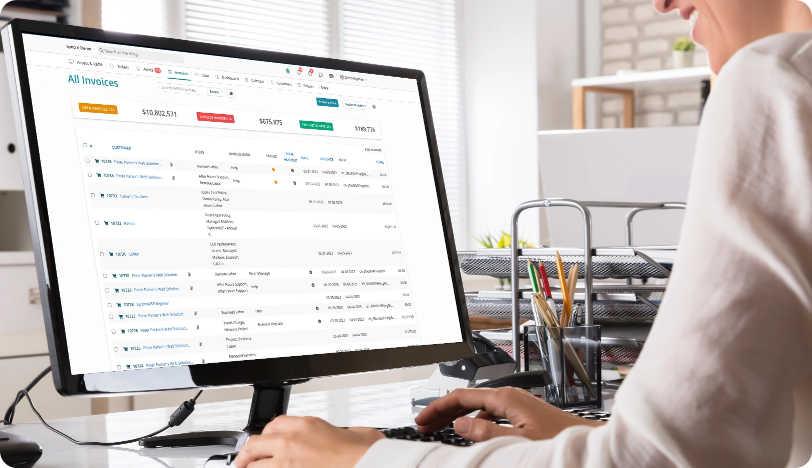 "While I love the ease of use and the low cost, the best part for me was time tracking and billing. I found that [Syncro] paid for itself in less than a month by tracking my time and keeping me from leaving money on the table."
– Creighton C.
Powerful scripting
Syncro's versatile scripting allows you to work the way you want with unrivaled power.
Customize and automate workflows almost limitlessly with Syncro's robust scripting capabilities in PowerShell, VBScript, Mac, and batch scripting.

Pull data from customizable  and unlimited platform variables, including custom fields.

Tap into a library of one-line PowerShell commands to connect your scripts directly to your ticketing.

Access a free library offering hundreds of ready-to-go scripts from both the Syncro team and fellow Syncro users.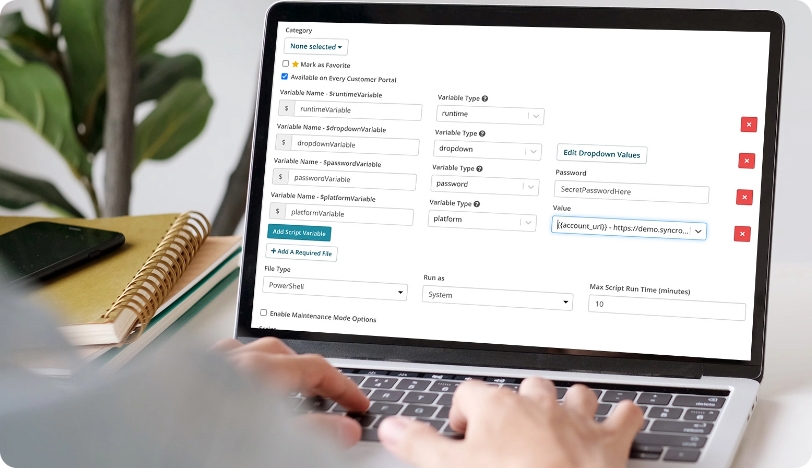 "Fantastic experience all around. The scripting engine—if you can script it, Syncro will run it! If you can't script it, Syncro has a community library of scripts to choose from!" – Jessica L.
4,000+
partners
3 billion
scripts run
50+
integrations
50+ integrations
SuperOps offers a limited set of integrations, while Syncro features over 50—often at special pricing. Create integrated workflows with products you already have in your MSP software stack to boost your team's efficiency or add new products to grow revenue. It's all possible with Syncro.
Accounting:

Quickbooks, Xero

Remote access:

Splashtop, TeamViewer, ConnectWise Control

Security:

Bitdefender, Emsisoft, Huntress, MalwareBytes, Webroot

Documentation:

Hudu, IT GLue

Plus: Pax8, Domotz and dozens more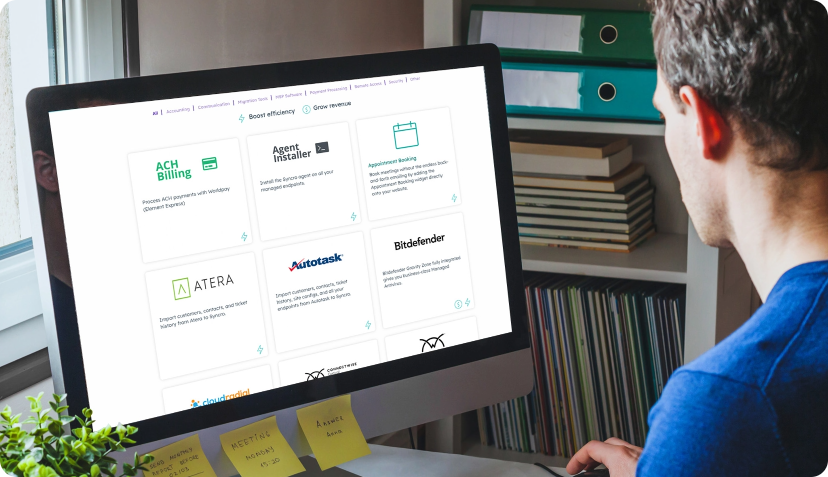 "The integrations are thoughtful and useful. I am constantly finding ways to do more with it."
– Shane C.
Frequently Asked Questions
Why is Syncro the best alternative to SuperOps?
With a deep feature set, including robust remote access, automated billing, powerful scripting, and plentiful integration options, Syncro is the logical choice for MSPs looking to optimize their efficiency and profitability.
Why do companies choose Syncro for PSA?
SuperOps lacks polish and depth. With more than 5 years of development under the hood, Syncro's feature set has everything you need, including automated billing with dynamic asset counters.
Why do companies choose Syncro for RMM?
Syncro's RMM wins hands down over Syncro for features like scripting power and automated remediation.
Why do companies choose Syncro for remote access?
SuperOps completely lacks the remote access capabilities of Syncro. With Syncro, you get one-click remote sessions, event viewer, registry editor, file system browser, service and task managers, Powershell sessions, and terminal access.
How does Syncro's remote access help MSPs create better customer experiences?
Features like backgrounding allow you to work on customer machines without interrupting their workflow, making clients happier and you more productive.
How does Syncro's reporting and analytics help MSPs be more profitable?
As one example, Syncro's customer and technician efficiency reports show you where you're leaking profit and how to take action to improve.
How much does Syncro cost?
$129 per user per month for the full feature set and unlimited endpoints.
How much does SuperOps cost?
$129 per user per month with limits on endpoints.