"All-in-one experience that actually works. Unlimited endpoints for simple billing, good integrations with other products, excellent scripting and efficient patch management."
– Paul B.
Why Syncro Beats NinjaOne
Why pay more for half a solution? NinjaOne charges you per endpoint while missing PSA functionality.
Syncro's robust all-in-one platform offers you automated billing, powerful cross-platform scripting, and so much more—at one affordable per-user price. No need to buy additional tools.
Integrated billing engine
Syncro's dynamic billing function is just one standout attraction of our PSA tool— which NinjaOne lacks.
Dynamically count employees, assets, or policies and bill accordingly so you never have to worry about over- or undercharging clients again.
Set up recurring invoices with prepaid billing against stored credit cards.
Pull all unbilled ticket charges and add them as line items to a single invoice.
Integrate with accounting systems like Xero and Quickbooks to save time.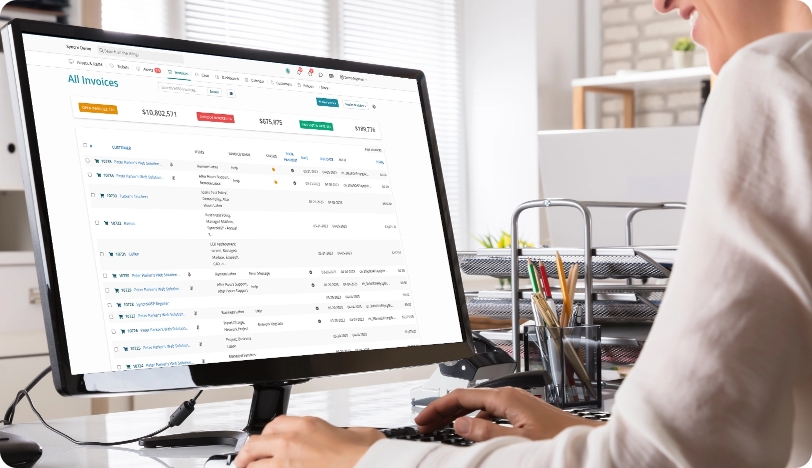 "While I love the ease of use and the low cost, the best part for me was time tracking and billing. I found that [Syncro] paid for itself in less than a month by tracking my time and keeping me from leaving money on the table."
– Creighton C.
Powerful scripting
Syncro's versatile scripting can pull data from any area of the RMM and PSA, including custom fields.
Customize and automate workflows almost limitlessly with Syncro's robust scripting capabilities in PowerShell, VBScript, Mac, and batch scripting.
Pull data from customizable and unlimited platform variables, including custom fields.
Tap into a library of one-line PowerShell commands to connect your scripts directly to your ticketing.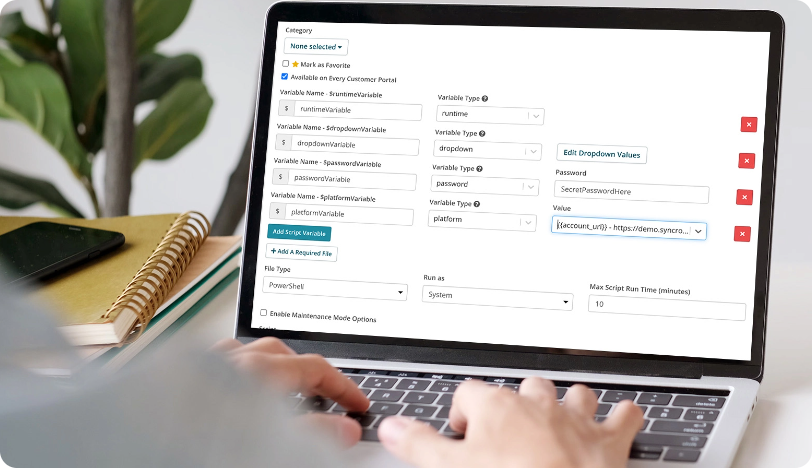 "Fantastic experience all around. The scripting engine—if you can script it, Syncro will run it! If you can't script it, Syncro has a community library of scripts to choose from!"
– Jessica L.
4,000+
partners
3 billion
scripts run
50+
integrations
Affordable per-user pricing
Syncro's flat per-user pricing means you never need to worry about your bill growing as your client base grows.
Install our RMM agent on unlimited PC and Mac endpoints.
Know exactly what you'll be paying each month.
No minimum spends, no contracts.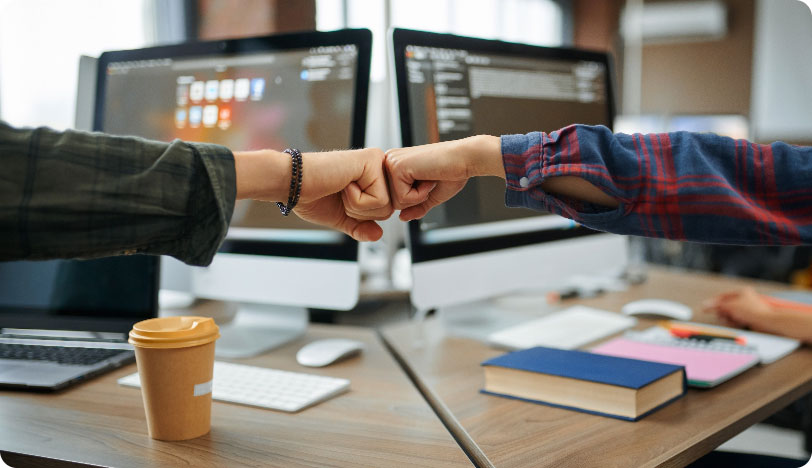 Frequently Asked Questions
Why is Syncro the best alternative to NinjaOne?
Syncro is a true all-in-one MSP platform, offering full RMM, PSA, and remote access functionality, at a fraction of the cost of NinjaOne. With Syncro, there's need to purchase additional tools to build our your core platform.
Why do companies choose Syncro for PSA?
Syncro offers a full PSA, including automated billing, helpdesk ticketing, SLA management, and live chat for smooth communication with your clients.
Why do companies choose Syncro for RMM?
Syncro's RMM wins over NinjaOne for features like scripting power and automated remediation.
Why do companies choose Syncro for remote access?
Syncro's remote access has far more features than NinjaOne, including one-click remote sessions, event viewer, registry editor, file system browser, service and task managers, Powershell sessions, and terminal access.
How does Syncro's remote access help MSPs create better customer experiences?
Features like backgrounding that allow you to work on customer machines without interrupting their workflow, making clients happier and you more productive.
How does Syncro's reporting and analytics help MSPs be more profitable?
As one example, Syncro's customer and technician efficiency reports show you where you're leaking profit and how to take action to improve.
How much does Syncro cost?
$129 per user per month (if paid annually) for unlimited RMM, PSA, and remote access functionality.
How much does NinjaOne cost?
NinjaOne charges per endpoint but is not transparent about pricing. You have to contact their sales team for a quote.