Hey everyone,
Ever heard of an amazing IT consulting company called SMB Nation?
If so, you already know how great they are 🙂 If not, you'll want to start following them like… now.
SMB Nation spreads the knowledge of SMB technology trends through its conferences, books, SMB PC magazine, online services, and world-wide seminars and workshops. Whether it's advising on the best PSA, RMM, and/or MSP software out there or sharing valuable industry news and trends, the SMB Nation organization is the go-to resource for scaling your MSP business.
The mastermind behind it all, Harry Brelsford, recently got to know the Syncro team on a personal level, while also trying his hand at Syncro for the first time.
In his review, Harry discusses his experience in using the platform, stating, "It'd be easy enough to say SyncroMSP is so easy to use that even I can do it. There is truth to humor but there is a more serious side to this conversation." He continues by speaking candidly about what Syncro uniquely offers to the IT and MSP community, as well as what current users have to say about the software.
Check out his written review here, and click the image below to watch the YouTube video!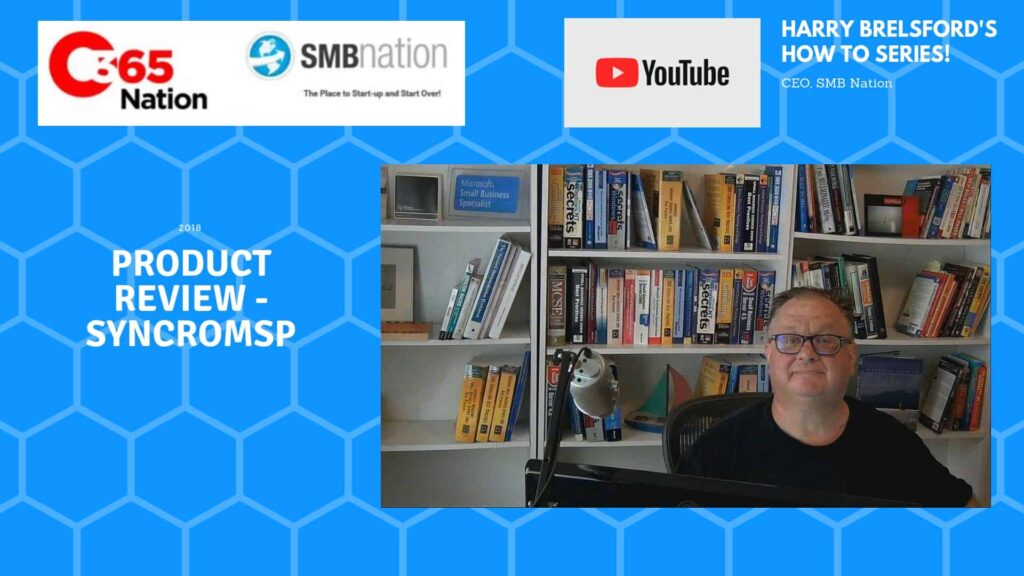 Big thanks to Harry and the SMB Nation team for spreading the good word about the newest PSA and RMM platform on the block.
Cheers,
The Syncro Team