"The whole package speaks of people who care about what they are doing, and the people they are doing it for. That comes through very clearly, and it makes the software and probably more importantly the organization a joy to work with. Syncro is a gem."
Submit a support request to one of our friendly humans through phone, email, or chat. No extra charge.
Email our CEO directly with questions, comments, or concerns at any time. She reads every message personally.
No high-pressure or confusing sales tactics, ever. 
"Syncro is large enough to scale to your needs and small enough to care still. They communicate directly with their users on Facebook and take suggestions and other input from their support site/forums. They continue to listen to their clients."
– Derrick J.
All-in-one
Syncro's PSA and RMM components were architected from the beginning to work together.
PSA and RMM functions work seamlessly together—no clunky integrations.

One tool for one price to run your entire MSP business.

Made for agile MSPs.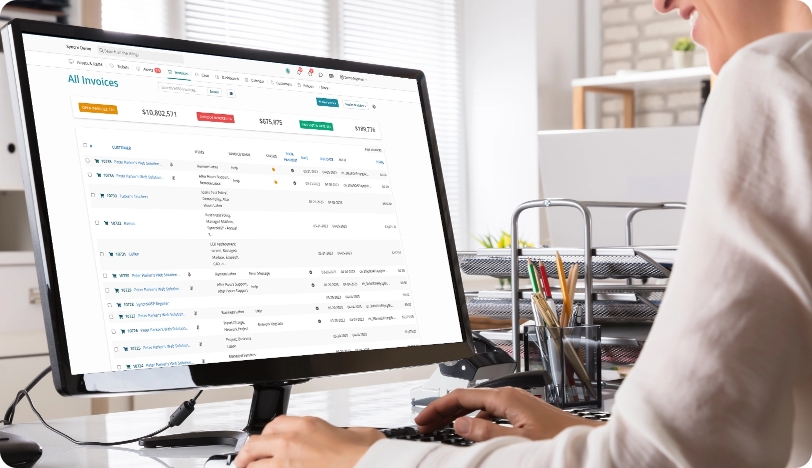 "Syncro was built from the ground up with components that work together, unlike their competitors, who have purchased other companies and rely upon loose integrations."
– Joseph H.
Simplicity & speed
Syncro is a simple yet powerful platform that's easy to learn—no specialized (and expensive) training required.
Modern, intuitive interface.

Fast page loads and processing power.

Easy enough to use that you don't need dedicated admins.

Technicians love it.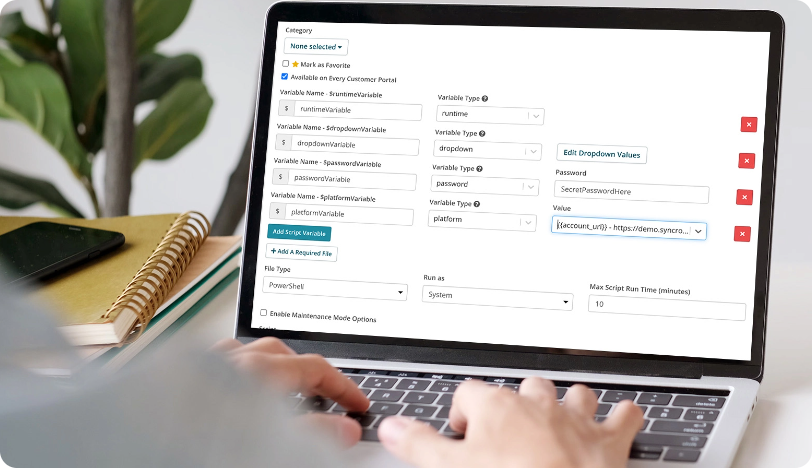 "Syncro is intuitive, easy to navigate, has a clean interface and is customizable for our work processes and flows."
– Kimberly C.
4,000+
partners
3 billion
scripts run
50+
integrations
Affordable per-user pricing
Syncro's flat per-user pricing means you never need to worry about your bill growing as your client base grows.
Install our RMM agent on unlimited PC and Mac endpoints.

Know exactly what you'll be paying each month.

No minimum spends, no contracts.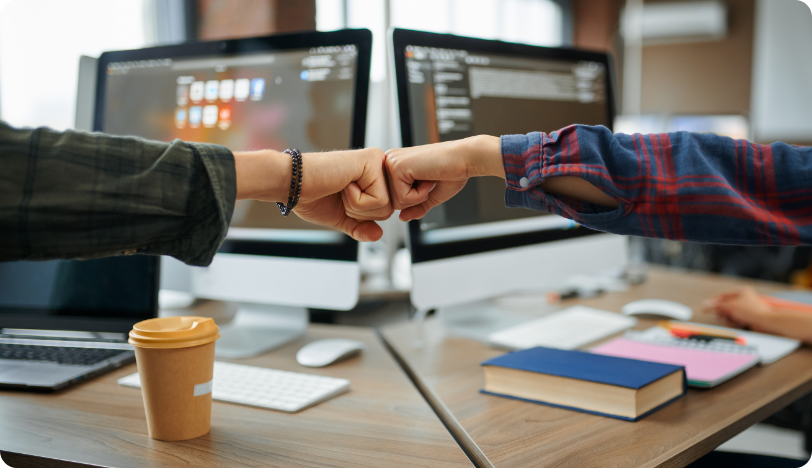 "We get a better look into issues with our clients via [Syncro] because our old RMM through Datto had such a high price point per client we were not installing it on all client machines, just the servers."
– Scott A.
Frequently Asked Questions
Why is Syncro the best alternative to Datto?
Syncro is a simple yet powerful all-in-one MSP platform, offering RMM, PSA, and remote access functionality, at a fraction of the cost and complexity of Datto. With Syncro, you don't need to pay for two tools and try to make them work together, and you don't need a full-time person just to manage the solution.
Why do companies choose Syncro for PSA?
Syncro offers a full PSA, including automated billing, help desk ticketing, SLA management, and live chat for smooth communication with your clients
Why do companies choose Syncro for RMM?
Syncro's RMM offers features like incredible scripting power and automated remediation on an unlimited number of endpoints. Install Syncro to help you monitor and manage as many devices as you want at no extra charge.
Why do companies choose Syncro for remote access?
Syncro's remote access includes one-click remote sessions, event viewer, registry editor, file system browser, service and task managers, Powershell sessions, and terminal access.
How does Syncro help MSPs create better customer experiences?
With Syncro, you can dedicate your technician time to helping customers instead of managing their tools.
How does Syncro's reporting and analytics help MSPs be more profitable?
As one example, Syncro's customer and technician efficiency reports show you where you're leaking profit and how to take action to improve.
How much does Syncro cost?
$129 per user per month (if paid annually) for unlimited RMM, PSA, and remote access functionality.
How much does Datto cost?
Datto charges per endpoint but is not transparent about pricing. You have to contact their sales team for a quote.