The past two years have been tumultuous—accelerating demand in some industries while slowing it in others. In the MSP world, the impact has been mixed. 
But the majority of MSP business owners aren't just overcoming challenges, but actually finding ways to use shifting market variables to their advantages.
Yes, some MSPs struggled and failed. But far more thrived and grew by seizing opportunities with confidence. They innovated and pivoted to meet the changing needs of their customers and the moment.
How?
Syncro recently surveyed and talked to more than 100 MSPs to learn their stories, compiling the findings in Scaling for Sustainable Growth in Disruptive Times.
In the past two years, 64% of MSPs were able to grow, with another 20% staying the course. Overwhelmingly, the MSPs who were most negatively impacted were those who were smaller or most conservative around pursuing growth. 
What was your growth within the last 2 years?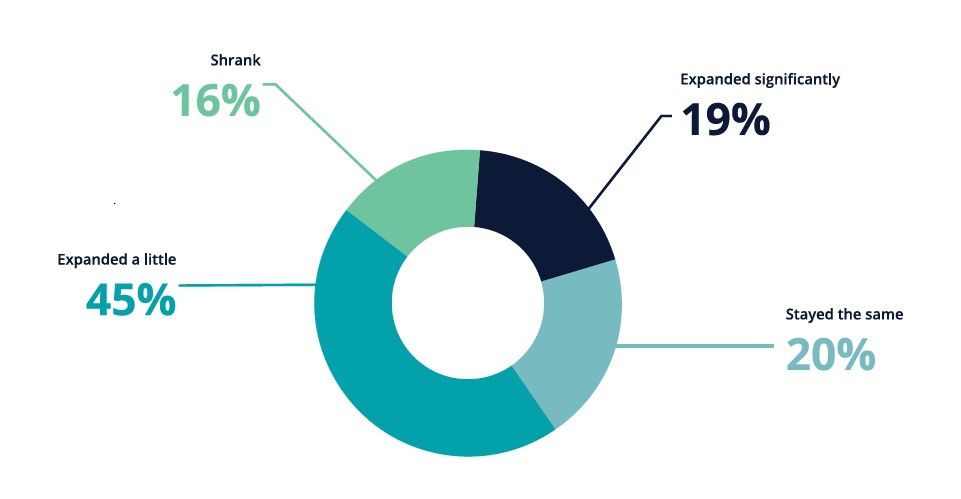 "It's important to grow," said Jose Viana from Greenville IT Services. "Having many customers and diverse services will make a stronger business when there is a recession, we lose customers, or any other bad situation occurs."
A growth mindset, it appears, provides some natural insulation against instability. So it's encouraging  to see that 82% of MSPs are planning future expansion.
What are your priorities looking ahead for the next 2 years?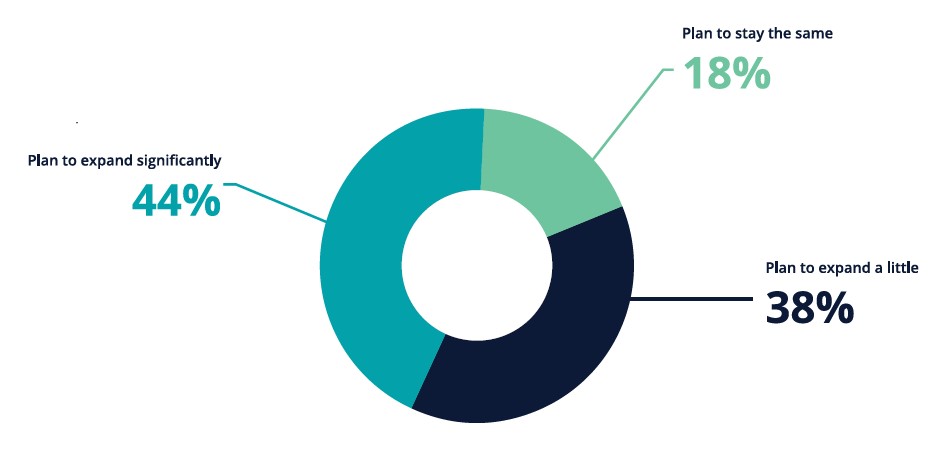 "I do believe as we continue developing our toolset and marketing strategies that growth will continue, as long as we have trained technicians who can handle the work," Justin Kuel from Computer Corner, LLC projected.
MSPs are confident they can find opportunities when faced with disruption. Those who were on the lookout for such opportunities or who were willing to diversify their offering or move to different revenue models—such as migrating from break-fix to a recurring revenue model—were most likely to thrive. Indeed, 42% of MSPs said they plan to increase profitability through expanding services.
How do you plan to increase profitability in the next 2 years?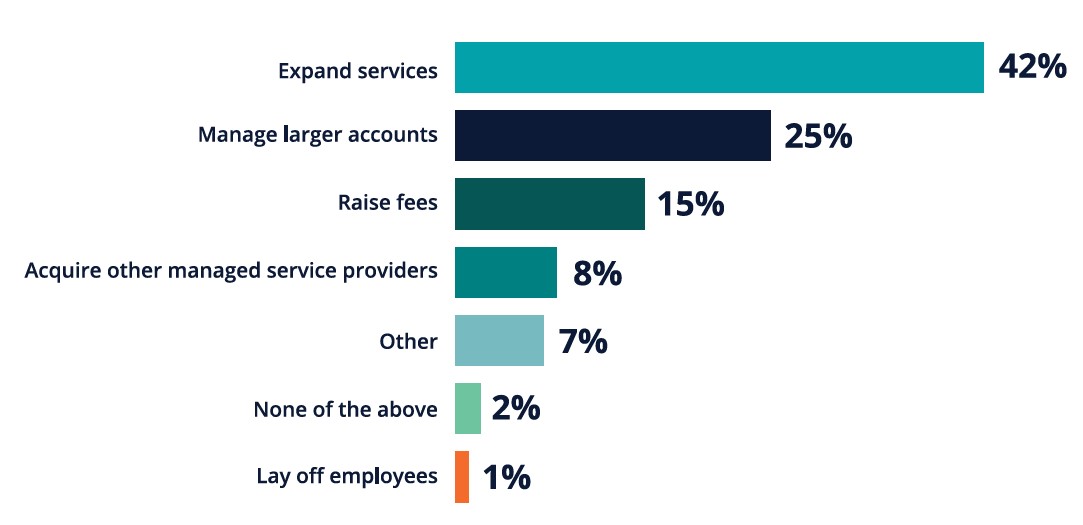 "We switched from break-fix to MSP in 2022," said Nathan Kempka. He sees the future of On Systems Inc. in expanded services: "Everything as a service. Wireless. Infrastructure. And hardware."
Jim Keenan of Keenan Technologies warned what may happen if you don't expand: "I do not see this industry going away any time soon and I think we are in the MSP era. [But] sitting on your current client base and not offering anything new will lead to failure." 
Building trust is also a theme that arose in the data, as MSPs seek to fill emerging customer needs around staffing, cybersecurity, and other disruptions. A majority (82%) of MSPs said that referrals are their top method for winning new business.
How do you plan to expand your client base in the next two years?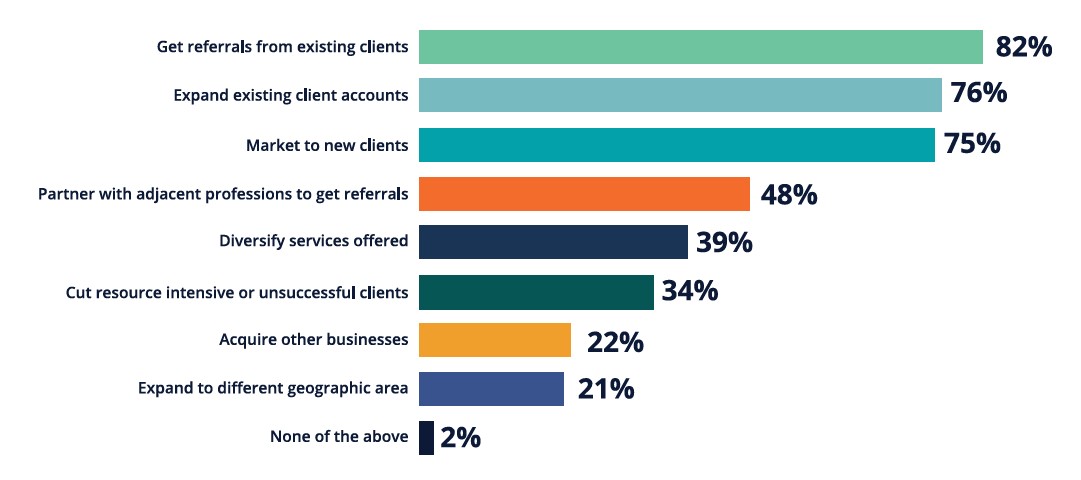 Justin Kuehl of Computer Corner, LLC pointed out the role trust plays in keeping and upselling existing clients, saying, "Trust is huge. Our clients trust us to do the right thing and keep them protected. If there is no trust we cannot develop a true relationship with clients. It is much easier to convert a break-fix client that we have serviced consistently in the past because we've developed trust with them."
Looking for more insights from Scaling for Sustainable Growth in Disruptive Times? Grab your free copy here.